Academics' Choice Award™ Winner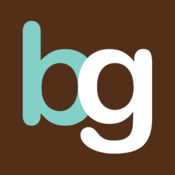 Babyfonics Genius
Ages: 1 - 5
Price: Free
Type: Mobile App, Game
By
Babyfonics, LLC
Description
***AS SEEN ON FOX NEWS & CBS***

BABYFONICS GENIUS™ is a revolutionary app that teaches your child to read even before they learn their ABCs.

APP FEATURES

Remember those ABCs they drilled into us when we were kids? It turns out the ABCs actually make learning to read much harder than it needs to be.

Now you can teach your child to read earlier and easier than ever before. The babyfonics genius™ system teaches your child to identify the alphabet letters by SOUNDS, not letter names. And that makes all the difference! With our method, your child will naturally begin to read.

Pioneered by a teacher and mother who has used the method with great success, babyfonics genius™ can be started as soon as you teach your baby to identify a dog, a ball, or a cat. It fits around busy parent schedules - and best of all, it's FUN!

babyfonics genius™ app is 100% intuitive, and laid out in four simple learning phases plus suggested games and activities that will reinforce your child's lettersound learning.

With its simple screens, whiteboard tools, and specially-assembled starter word lists, babyfonics genius™ becomes just one more play activity that fits naturally into the time you spend interacting with your child. Demonstration videos are included.

WHAT DIFFERENCE CAN BABYFONICS GENIUS™ MAKE?

A lot. Just consider the story of Joey and Courtney:
Joey knows all his ABCs. Courtney doesn't know her ABCs; she knows her LETTERSOUNDS instead, because her parents used the babyfonics genius app. Both kids start kindergarten. The teacher asks Joey to read the word "ant". He recites the letters "A...N...T." Then Teacher asks Courtney to read the same word, and she says "aaaaa...nnnnn...ttttt, ant!" with a confident smile.

Who wouldn't want their child to be ahead of the game and primed for reading success like that?

WHAT'S UNIQUE ABOUT BABYFONICS GENIUS™?
• It can be used effectively from a very early age
• It doesn't teach the ABCs. It teaches only letterSOUNDS. And that makes all the difference.
• It uses all lower-case letters, except for "I". Books aren't written or read in ALL CAPS.
• It's easy, fun, and creative.
• Helps your child build literacy confidence and communication skills that set the stage for success.

APP FEATURES

Four Phases
Our app is organized into four progressive phases, one leading naturally to the next as you're ready. Every child learns at a different pace.

Pronounciation Help
We provide recorded pronunciations of the 17 alphabet lettersounds along with words from our word list.

Play Activities
Our videos with suggested Play Activities open the door to creativity. The best way to learn anything is to have fun with it.

White Board
One finger turns your iPad or iPhone into an early-reading tool. Use the built-in whiteboard to write lettersounds, words, and fun creative stories. It's a kid favorite!

Starter Words
As you move through the four phases, lettersounds will start to be combined into specially-designed first reading words. What a thrill!

Word List
Once your child graduates from the starter words... sky's the limit! Use our suggested word list to get them even more comfortable with their new skill.

FREQUENTLY ASKED QUESTIONS

Why was the babyfonics genius™ app created?

The founder of babyfonics genius saw how hard it was for her youngest students to learn to read, with many still struggling at it in 2nd and 3rd grade. Concerned about what this means to their future, she took on the project of changing the way reading is taught so that ALL kids have an easier time learning to read. Babyfonics Genius™ is the result.

Is this just another phonics-based program?

We do not consider ourselves a phonics-based program. We are changing the way kids learn the ABCs - by learning them as letterSOUNDS first. No other program does this.

Why not just teach the ABCs?

The ABCs make it harder! Look in a typical kindergarten or 1st grade classroom and you'll see many students who know their ABCs but can't read. They struggle to re-learn the letters by their sounds. Kids who learn with babyfonics genius already know their sounds and will naturally begin to read.

The alphabet has 26 letters. Why teach just 17 lettersounds?

We are a beginning reading program, and our goal is for your child to learn the reading process. They do not need to know all of the sounds to learn to read, and keeping things simple is an important concept. Once a child becomes a beginning reader, it's easy to add the remaining lettersounds. By then, reading is already second nature and confidence is high.

Why did we pick these 17 lettersounds?

We specifically chose our lettersounds based on letters that are easy to identify, lettersounds that babies typically make, and the actual alphabet letters that most frequently appear in small, easy words.

Why start when they are still a baby?

We believe it's essential to catch them before they learn their ABCs. From 0-5, a child's brain is undergoing peak growth and development - and can soak up information like a sponge. The perfect time to learn reading the easy way!

What difference will this make for my child?

Educators now know the critical importance of early childhood education. Studies show that children who have early literacy experience are likely to be far more successful in school than children who don't. Every child is different, of course, but why not give your child the best possible chance.

My life is busy. Do I need to use Babyfonics Genius™ everyday?

Not at all! The great thing about our program is you can do it every day one week, skip a week when you must, or do it just a couple times another week - and always just start back up where you left off. Baby may need a little refresher, but the concept is in place so a little repetition brings it all back. And off you go!

Give your child the babyfonics genius advantage--a solid reading foundation. You'll be amazed at the results!


Review Highlights:
Babyfonics Genius simplifies the reading process for young children. The approach goes right to heart of the coding and skips the concepts for basic letter identification. As an elementary school teacher with many years of experience teaching children how to read I'd be happy to say that this method works. Although most of the time my first graders will already know the alphabet in September, many of them would not be able to make the actual letter sounds, let along sound out, memorize digraphs and diphthongs. Using this method cuts to the chase and gets the child to begin sounding out and even spelling words immediately. You can always teach the alphabet song after you work with children using this method.
Buy this product at:
As an Amazon Associate we earn from qualifying purchases.