Academics' Choice Award™ Winner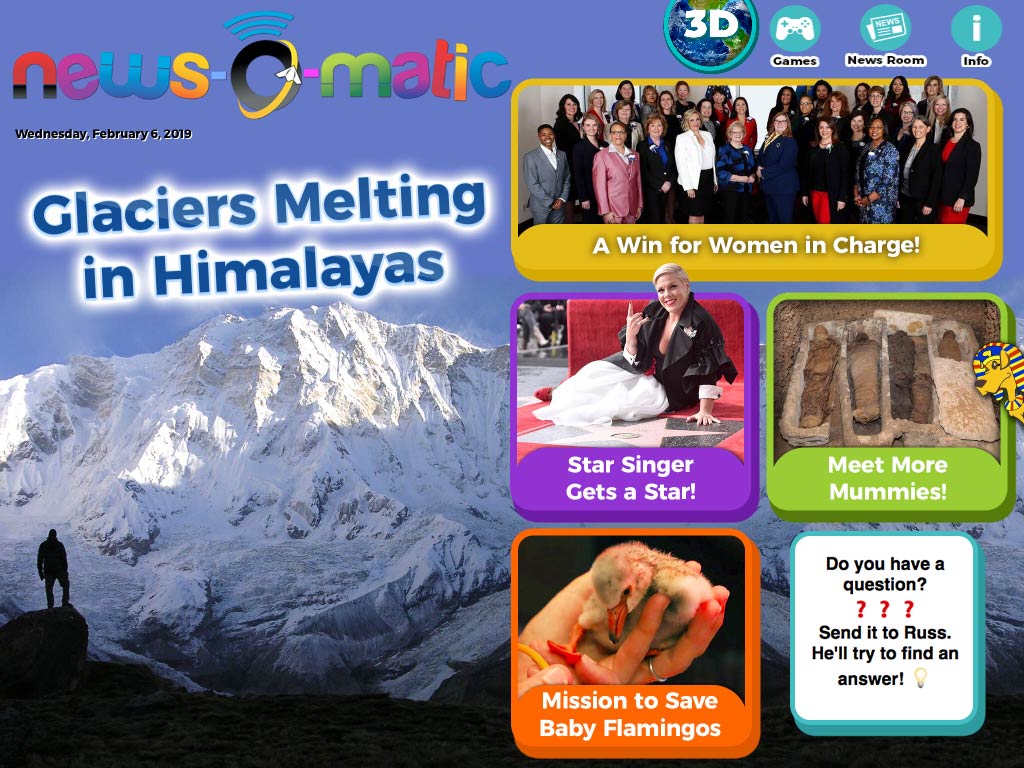 News-O-Matic, School Edition, 2014-2015
Ages: 7 - 11
Price: $19.99
Type: App (iOS), Magazine
By
Press4kids
Description
News-O-Matic is a daily news experience for elementary-school students and an invaluable educational tool. The iOS / Android app features five articles each weekday written by a team of award-winning journalists and vetted by a child psychologist for safe, age-appropriate content.

With highly engaging features, News-O-Matic makes reading the news fun for learners of all abilities. Interactive maps geolocate the story relative to the reader, games relate to current events, and a Read-to-Me feature lets students listen to an audio recording of the articles ó either in English or Spanish.

Students not only have the opportunity to explore the latest current events but are given a voice. Readers can rate articles, ask questions to News-O-Maticís Editor-in-Chief, and submit drawings that relate to the news.

News-O-Matic will soon include a daily formative assessment resource to help teachers integrate Common Core State Standards effortlessly and monitor studentsí reading and comprehension skills. Teachers can adjust reading levels for the classroom or for individuals, create custom questions, and access analytical tools to provide powerful insights into studentsí learning.

News-O-Matic is an essential resource for the 21st-century classroom.


Review Highlights:
News-O-Matic delivers the daily news in a fun, fact based manner that gets children engaged and involved in current social events. Once downloaded to the ipad, children are able to choose a colorful image and learn more about that current topic. Subjects range in a wide variety such as the World Cup, to Legos, to Wildfires in Washington. The variety of exploratory elements is just amazing. Students can click on Games for trivia or puzzles, News Room, to read what others have written to the editor, Maps of areas that are covered in the articles and the list goes on. Stories and articles can also be read to the student with a single click.
My child checks on the updates daily. He has never really cared much for current event until he was introduced to News -O- Matic. Now he looks through all the articles and either reads them or has them read to him. This app is a platform for us to talk about what's going on in the world and why.
This app also has a teachers guide that offers comprehension questions, writing prompts and discussion points. And to top it off (for all of you teachers out there) it is all aligned to the Common Core Standards. This has got to be one of the best, if not the best app for anyone who wants their child to learn more about whats going on in the world today. Needless to say, it is a social studies teacher's dream!
Buy this product at: