Academics' Choice Award™ Winner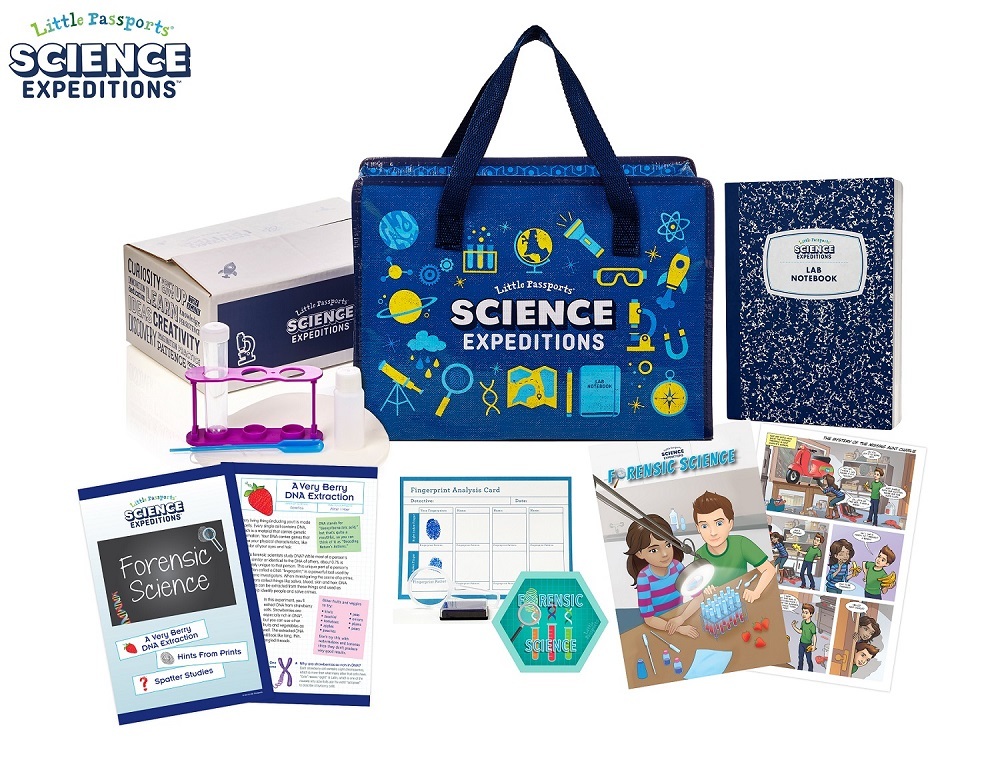 Little Passports Science Expeditions
Ages: 9 and up
Price: $18.95-$21.95/month
Type: Toy
By
Little Passports
Description
Explore the world of science with this monthly subscription for kids! Each month, kids can dive into a new scientific theme like Forensics, Solar Power or Aerodynamics. They'll learn through experiments and hands-on STEM activities — all while having fun!
Review Highlights:
Many STEM skills were developed! I used the kit with students I tutor to help them develop an interest in STEM and help them see the practicality of the skills. They enjoyed making both of the hands-on models from the program. They made a model skeleton and a robotic hand. This helped them understand the skeletal system and also see how technology can help solve problems. Students learn best by doing, and making the models helped them understand the concepts. It motivated them to learn about skeletons and they enjoyed the activities.
Little Passports Science is a great program to motivate students to delve into science in depth. The activities are fun!
My son learned and practiced how to follow directions, problem solving, critical thinking and learned about bones. It was awesome for him to "build" something to help him understand exactly how the spine moves. He used his imagination to pretend he was a doctor while assembling the skeleton (he has watched the tv show, "Bones," with me so this was fun for him) and then a scientist while he did the egg experiment to learn about calcium. As a homeschool mom, I love anything "hands-on" that helps my son learn. He started by reading the comic book to learn and then was able to do experiments with me just supervising. The instructions were clear enough for him to follow and always provided explanations.
Very age appropriate and I love anything that gets kids excited about learning!
This product covers Physiology & Human Anatomy. It also involves some fine motor skills as well as creativity. We liked that this was a hands-on product. My kids love learning science through hands-on activities. This kit allows your kids to get in there and build something to help them relate to what they are learning. This facilitates learning and makes them want to do more. When you can get your kids a hands-on experience this really helps them remember what they learn long term.
Buy this product at:
As an Amazon Associate we earn from qualifying purchases.