Academics' Choice Award™ Winner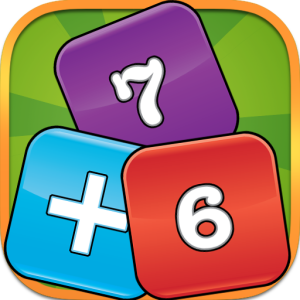 Addition Blocks for Education
Ages: 5 - 8
Price: $1.99
Type: Mobile App, Game
By
Fluency Games, LLC
Description
Addition Blocks is an award-winning, fast-paced, addictive puzzler that will test addition speed and skills. The game board is a 6x6 grid of digits, with a falling target block (Think "Candy Crush" meets Tetris). Simply tap on connected digit blocks to destroy the target block. Add quickly, or the target blocks will stack up!

Addition Blocks is designed specifically to increase addition fluency (speed and accuracy) in students. And with multiple speeds, difficulties, and game modes the game is playable and profitable for all skill and age levels.

Addition Blocks is not speed drills dressed up as math game; the game is a true puzzler that forces players to higher levels of thinking by having them come up with the addition values. Nor is the game designed to teach addition; it is used to help players build fluency to become faster and more accurate.

Key features
* Three Speed and Difficulty Settings
* Five Game Modes (including Practice mode)
* Over 25 Achievements
* 8 Unlocks
* Hidden Levels

Addition Blocks won the 2012 National STEM Video Game Challenge (PBS Kids Prize, Educator Entries) Grand Prize.

Common Core Alignment:
CCSS.1.NBT.C.4; 1.OA.C.6; 2.NBT.B.5; 2.OA.B.2; 3.NBT.A.2

Watch the trailer at: https://youtu.be/daYvFIj4ToM


Review Highlights:
I reviewed this app to help my daughter increase her fluency in basic math addition facts. It IS challenging. I even tried it and fumbled around a bit until I got it. I like the concept and the ease once you get the hang of it. It's a great way to practice. I like that there are different levels.
This app is cleverly designed, fun, and fast-paced. It's a great way to practice addition. My students loved it.
Buy this product at:
As an Amazon Associate we earn from qualifying purchases.