Academics' Choice Award™ Winner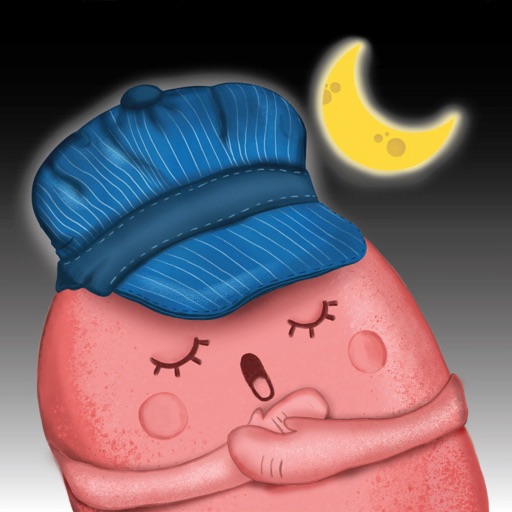 Bedtime Stories - Night Train
Ages: 2 - 6
Price: $4.99
Type: App, Book
By
Schmugan AB
Description
"Night Train" is a calming bedtime story app for young children, with elegant narration, gorgeous hand-drawn illustrations, and highly imaginative animations. A perfect way to wind down the day and ease kids into a state of restful slumber.

Meet the Esmitos, magical creatures who live in a place where the sun always shines and who need help getting to sleep each night. That's the task for young children aged 2-6 and becomes a welcome bedtime ritual and a wonderful parent-child bonding experience.

Created to help kids fall asleep.

Benefits for children :
- Wind down: All animations are gentle and slow-paced to mimic the body's movements when tired and near sleep.
- Enhance positive emotions: Hand-drawn illustrations combined with real pictures trigger your child's imagination.
- Relax the eyes: Night mode design in warmer and darker tones to protect the eyes during the bedtime routine.

Benefits for parents:
- Your voice: Read the bedtime story yourself tenfold the coziness and encourages your child's love for reading, also, with support of a typeface against common symptoms of Dyslexia.
- No need for rereading: Let the sleep timer help your child drift off, enjoying the train running smoothly along the tracks.
- Feel comfortable about privacy: The app is safe for kids, simple as that!


Review Highlights:
In the Night Train kids explore a magical world while getting ready for bedtime. Children play with tired characters called Esmitos and help tuck them into bed once aboard the train. The story and beautifully muted illustrations captivate little ones and the interactivity allows for just the right amount of play that's soothing, not rousing, and combined with the rhythmic undulations of the train induce drowsiness and sleep. The parent can read the story aloud or use a narrator's voice, which is professional and calming (in English or Swedish). The subtitles reinforce early reading skills. The original lullabies have a swinging feel to them, perfect for rocking a baby to sleep, and reducing stress for both the parent and child.
This app cleverly combines relaxing play with a bedtime story - it's super helpful when a tired child is fighting sleep. It works well. My daughter enjoys winding down with the Bedtime Stories - Night Train app.
Buy this product at:
As an Amazon Associate we earn from qualifying purchases.