Academics' Choice Award™ Winner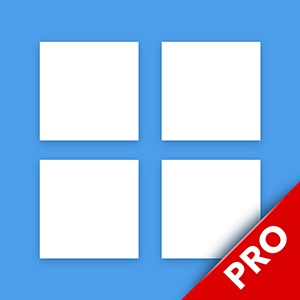 Bitsboard
Ages: 4 and up
Price: Free (Offers In-App Purchases)
Type: App, Game
By
Happy Moose Apps Inc.
Description
Bitsboard is both a free app and offers a PRO version with additional features and tools for teachers and professionals such as SLPs.

Bitsboard is a mobile app that turns simple word lists into 35+ mini learning activities that make learning fun and interactive. Whether you are working on spelling lists, pronunciation, learning vocabulary, learning to read, or practice math facts... Bitsboard is there for you.


Review Highlights:
Bitsboard can be used as a tool for both teachers and students - teachers can use this app to produce lessons using images and audio functions that move at the users individual speed to create a personalized learning environment, and can also view student's progress as they work through the lessons. Students enjoy Bitsboard for it's dozens of mini games that make learning fun and move at their speed, allowing them to work individually or with classmates. Bitsboard offers games and study tools that can improve student's education such as Flashcards, Match Up, Word Builder, Spelling Bee, BINGO, Letter Tracing, Word Search, Crosswords, Questions Game, Photo Hunt, Battle Time and much more!
From a teacher perspective, I really liked that the app provided a completion score after each interaction with some of the content. As a special education teacher we love data, so I really liked this feature. It would be useful in a classroom setting. I also really liked that I could choose the boards that were of interest to me. I tried this app with one of my limited verbal ELL students. He loved the learning Spanish board. He liked imitating the sentences for the pictures. He could easily navigate in and out of the various games. He also liked the score at the end of the sorting activities. I recommend this product to other special education teachers that are looking for ways to track skills and progress.
A homeschooler family's dream! As a parent, Bitsboard makes organizing lessons for my kids so much easier! It is very user friendly and easy to navigate for parents, and has been a huge help for my five year old to learn Spanish as a second language, allowing her to practice her spelling skills and increase her vocabulary bank. As a homeschooling mom, I am always looking for new ways to keep my kids engaged through their learning. Not only does Bitsboard make it easier for me to create lessons for their school day, but it makes learning fun for them. You can create boards with flashcards, which saves a ton of time, money, and is eco-friendly considering all the paper you cut back on. I've noticed such an improvement in my children's skills through the use of the pop quizzes, crosswords, spelling bees, and memory cards.
Buy this product at:
As an Amazon Associate we earn from qualifying purchases.