Academics' Choice Award™ Winner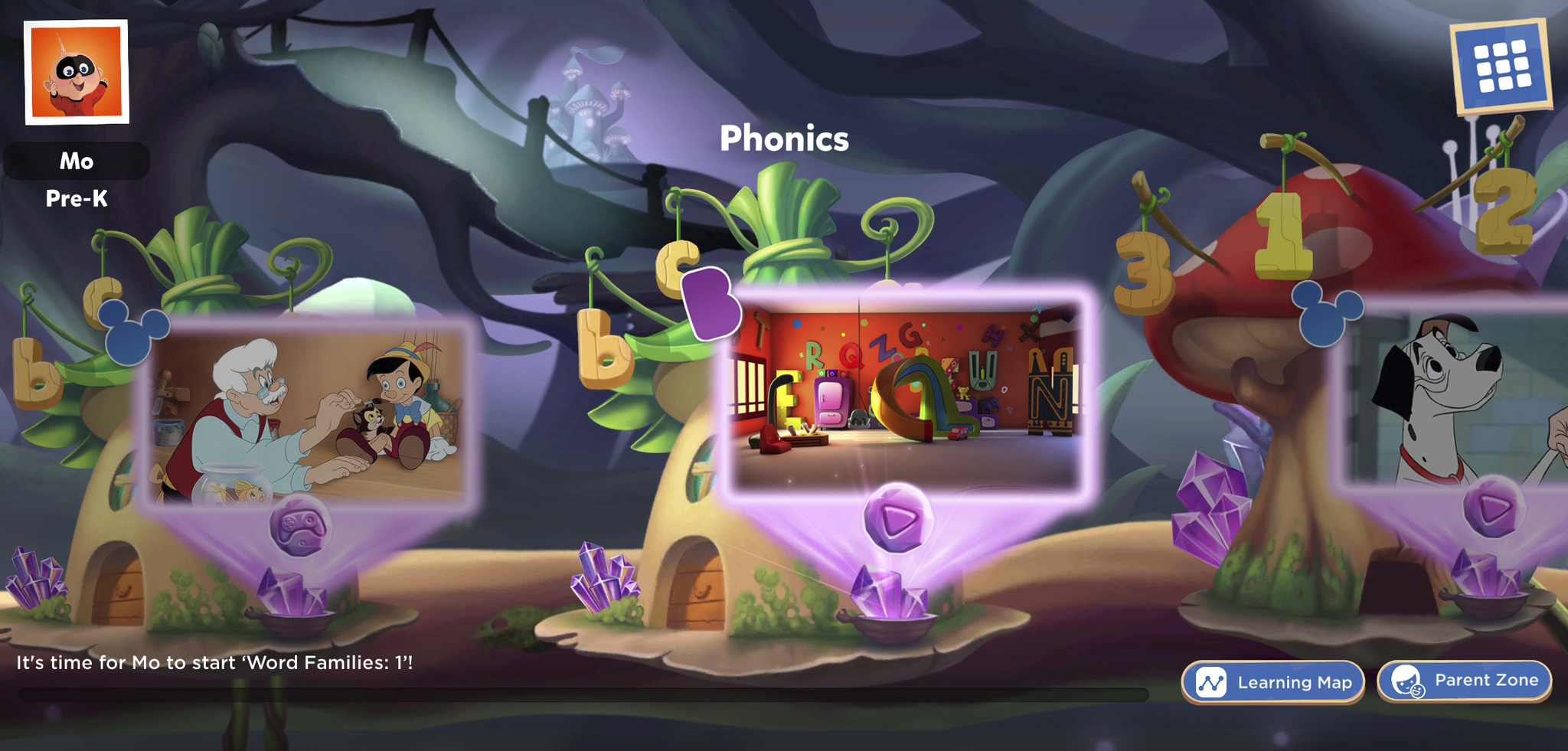 BYJU'S Learning App featuring Disney
Ages: 3 - 9
Price: $9.99/month or $99/year
Type: Mobile App
By
BYJU'S
Description
BYJU'S Learning App featuring Disney helps your child build essential math, language, and reading skills through a personalized learning adventure alongside their favorite Disney characters from Frozen, Toy Story, Lion King, and more. With a library of over 2,500 activities, new concepts are made simple and fun through guided journeys that adapt to your child's learning level and pace. Furthermore, parents get a real-time overview of their child's learning journey through Progress Reports. Use the app on its own or pair it with our BYJU'S Magic Workbooks featuring Disney to extend the learning and motivate children to practice core concepts.

Created by educators, our content is aligned to state and national standards in addition to being kidSAFE certified and COPPA compliant.



Review Highlights:
We were looking for an exciting app that got our kids pumped to learn, and we found it. Instead of throwing on a movie, now my littles can see all their favorite characters while working on math problems and practicing their reading skills, all-in-one! They get so excited when they see Olaf, Buzz Lightyear, or Simba on their screen. You can't beat it when you find a way to mix fun with an educational experience for your children, and I love knowing that they are developing so many skills such as grammar and reading when they use this app. My personal favorite as a parent is the cute little 'progress' reports so I can check in on where they're excelling, and what areas they could use extra support. Love it all.
Once the child started using the app, they quickly became comfortable with the controls. Overall, the app is designed quite well in that it's very simple. You don't want a lot of distractions or various windows and controls that need navigated, and this delivers which allows kids to stay where they want/need to be within the app.
In addition to teaching basic math, language, and reading skills, this exciting educational app helps children practice critical thinking, logical reasoning, visual memory, spatial awareness, and much more.
Find this product at:
As an Amazon Associate we earn from qualifying purchases.