Academics' Choice Award™ Winner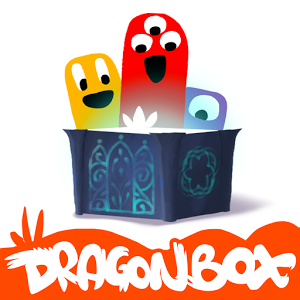 DragonBox Big Numbers
Ages: 6 - 9
Price: $7.99
Type: Mobile App, Game
By
WeWantToKnow
Description
In just 24 hours, children can do a semester's worth of math with our newest app, DragonBox BIG Numbers. Thousands of long addition and subtraction operations are seamlessly woven into the gameplay, as the player discovers lively lands to explore, and resources to trade. DragonBox BIG Numbers is based on the same pedagogical principles as the other games in the award-winning DragonBox series. Gone are the days of mindless math drills. The memorization of math facts, endless equation practice -- these teaching practices contribute to a disinterest in mathematics among students. DragonBox BIG Numbers is the only game that teaches long addition and subtraction through playing with digital manipulatives, and written numerical practice.

In BIG Numbers, the player collects resources, and trades them for opportunities to unlock new levels, with even more resources to trade and explore. As the players collect these resources, children gain an understanding of the value of the number, in a way that is only possible with smaller numbers in a classroom. Children can play with numbers up into the tens of thousands with BIG Numbers - and see their amount portrayed as a digital mathematical manipulative.

The autonomy of game play allows the player to progress only when ready. This keeps them further engaged, as well as encouraged. They are responsible for their own progress, and move forward to more complex addition and subtraction operations only when mastering each level. This high level of engagement leads to a much deeper understanding than passively listening to explanations.


Review Highlights:
Students learn and practice problem-solving, strategy, number recognition, counting (addition and subtraction), and writing numbers.
I loved that the app allows learners to take control of their own learning at their own pace, albeit in a structured way. The game is genuinely fun. It's so much better than the "drill and memorization" worksheets I had as a kid. No coaxing needed to get your kids to play this game.
Attractive graphics!
I liked the strategy involved in playing the game and getting things to barter for other items.
A cute, effective, and addictive game.
Buy this product at:
As an Amazon Associate we earn from qualifying purchases.