Academics' Choice Award™ Winner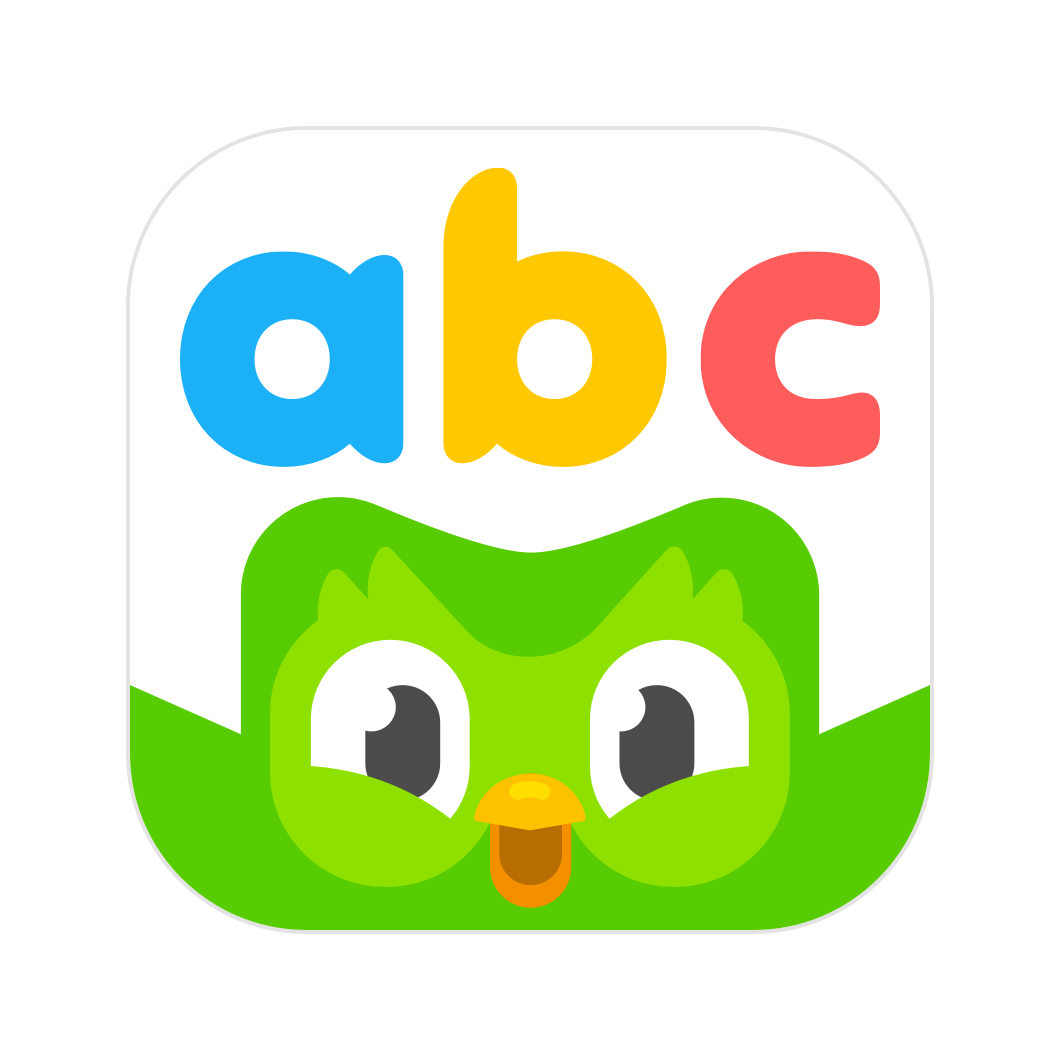 Duolingo ABC
Ages: 3 - 6
Price: Free
Type: App
By
Duolingo
Description
Duolingo has long been known as a free, fun, and effective way to learn new languages, and is the most popular language-learning platform worldwide. Duolingo's mission is to make education free and accessible to everyone, and this mission drives us every day. While our core focus has been on language education, we created a new mobile application, Duolingo ABC, to tackle the global problem of illiteracy. Research has shown that children with low reading levels are more likely to get poor grades, display behavioral problems, repeat school years, or drop out. We know that teaching people how to read and write can change lives, and by taking everything we know about how people learn — and how to keep learners motivated with gamification — we can make a difference in the lives of the 250 million children who are failing to acquire basic literacy skills.

Duolingo ABC is a free app that teaches children ages 3-6 how to read. Developed by learning experts, the app includes over 300 fun, bite-sized lessons building on prior lessons and guide children on a step by step path to reading. Duolingo ABC is aligned with Common Core standards and is based on recommendations by the National Reading Panel.

In creating Duolingo ABC, we've taken everything we know about gamified learning and applied it to teaching children the fundamentals of reading and writing. Of most of the existing apps focusing on childhood literacy, few have mastered the art and science of gamification to keep learners focused and engaged. With ABC, lessons feel like games, while teaching young children fundamental skills rooted in learning science, including phonics, phonemic awareness, fluency, and comprehension. We've heard from many parents that this is the best app to help their kids, including those with learning disabilities, learn to read, write, and speak. A key reason for this is that the design is intuitive and kids can use it on their own without supervision.

In addition to quantitative data, we have received many emails and reviews from parents emphasizing how helpful the app has been for their kids:

"My daughter is autistic and this is perfect for her to practice. The parts where she has to speak to the phone are exactly what she needed that no other free app offers."

"My 6 year old is fighting dyslexia and a speech disorder... She loves playing it and doesn't realize that it helps her self correct."

"My 3 year old has been showing early signs of wanting to read and I was at a loss for how to support this without the help of preschool!! ...I'm so impressed with the lessons - this is exactly what we were looking for."

Access to basic education can change the world. With Duolingo ABC, our focus on the youngest learners brings the same mission and model of Duolingo to the building blocks of literacy: the ABCs. Thank you for your consideration, from all of us at Duolingo.


Review Highlights:
I love that Duolingo ABC employs multiple types of reinforcement techniques (context, characters, animations, mini-games) to bring thorough meaning to the letters and words and enhance retention. Features such as the read along with highlighting narration, finger letter tracing, asking the child to pronounce the words, and a clean non-distracting interface with easy to follow instructions (without the need for teacher/parental monitoring) is a delight to see in a completely free app!
Duolingo ABC is safe, easy-to-use, engaging, and a truly effective app to learn to read. The multisensory, interactive stories and mini-games keep children motivated and makes the learning interesting. The repetitive approach using multiple modalities makes it effective. The fact that there are no ads or in-app purchases and that it works offline makes it outstanding!
It can be overwhelming searching for the right early reading app. You want the app to be fun and educational but also safe and worthwhile. Duolingo ABC gamified app was actually built with help from literacy and early-education experts to develop children's skills in phonics, sight words, reading comprehension, and more. Their mission is to make education free and accessible to everyone and they are certainly making great strides toward their goal by teaching the fundamentals of reading and writing - the building blocks of all learning. I have actually used the adult app Duolingo for Spanish and its amazing and I love that they have created a kids version specifically for reading.
This app develops reading, writing, speaking and cognitive skills. Pre-readers learn and practice letter tracing, matching words/letters to pictures, letter naming, letter sounds, sight words, simple sentences, pronunciation, memory, problem-solving, analysis, observation, and more.
Buy this product at:
As an Amazon Associate we earn from qualifying purchases.