Academics' Choice Award™ Winner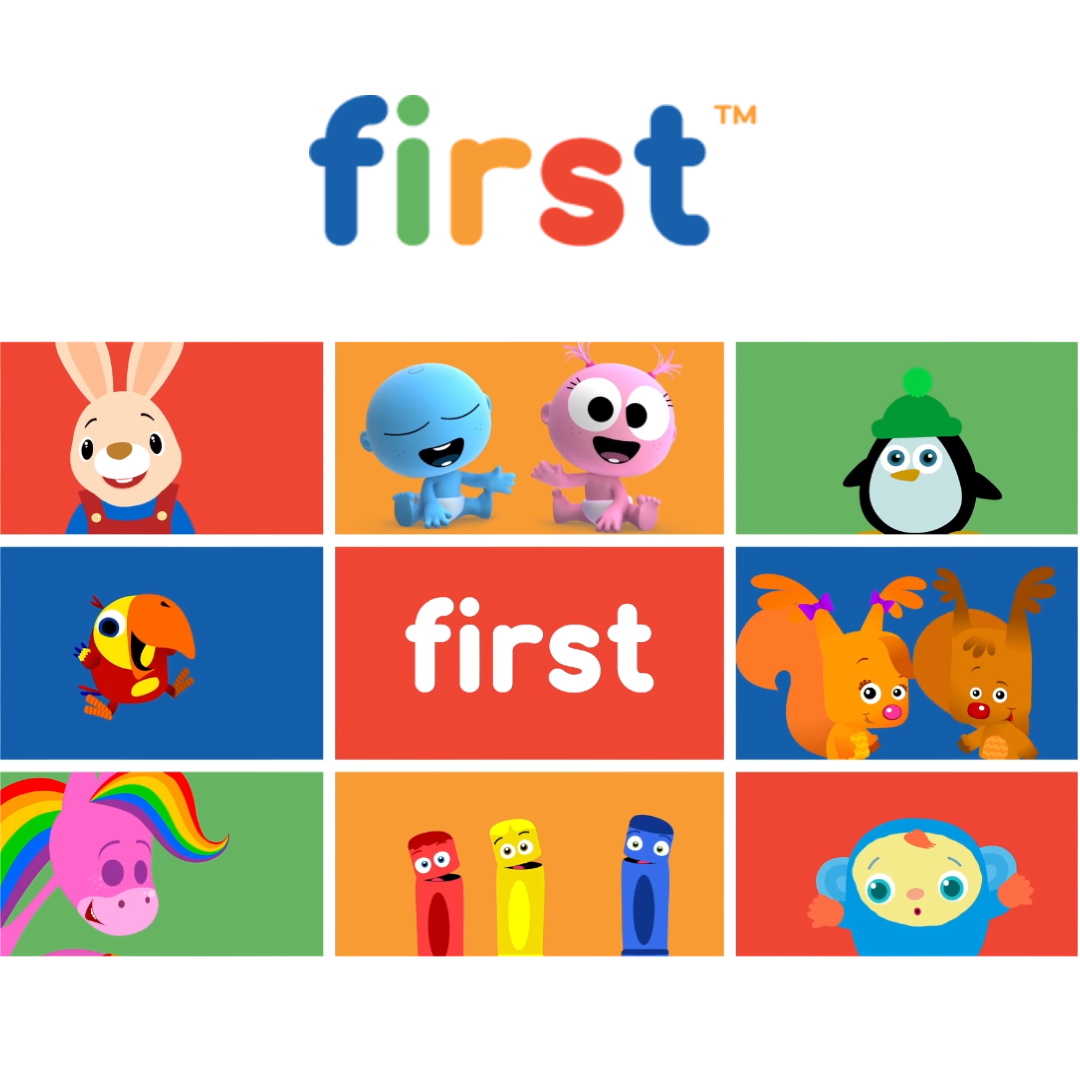 First™
Ages: 1 - 7
Price: $3.99/month (standard) and $5.99/month
Type: App, Video, Game, Book
By
First Media
Description
First, the app by the babyfirst™ TV is the complete educational digital playground for your little ones (from 0 to 6)! In our subscription service, they will be able to independently learn with play & video episodes in an ad-free and COMPLETELY SAFE environment. With an easy-to-navigate interface, First has exclusive content created by pedagogical experts with our beloved TV characters.

Creative and visually charming, First can develop strong foundations for the future and assist you anytime and anywhere. We suggest content for routines built upon the time of the day, including features such as First Songs for dancing, Sleepy time to assist in sleeping, and a Book library for co-reading in your special time with your child.

What Makes First Great?
- Your complete app - Didactic Games, TV episodes & Book, and Music libraries! By child education experts
- Lovable and loyal TV characters for a meaningful learning experience
- 100% Ad-free and child-safe design
- One login across all your devices
- Content Online and Offline for downloading
- Available in multiple languages for learning
- And of course, it is from the trusted babyfirst™


babyfirst™ is an award-winning global TV channel for infants to preschoolers - and the parents who love them! The company is committed to providing fresh, safe, and engaging platforms for kids to experience fun learning! Meet Harry & (Vocabu)Larry, Googoo & Gaagaa, ABC Galaxy, 123 Race!, Peekaboo, and the rest of your BFFs (your babyfirst™ family and friends)!


Review Highlights:
The First app has all your needs in one place - I used to go from app to app for my twins but I always had to worry about them opening other apps on my phone and deleting photos or messages when I couldn't monitor them 24/7. I love that I don't have to worry about pop-up ads or random, potentially inappropriate videos being "suggested" like other apps, it is completely safe content that ranges from music, games, video episodes, and even a book library. Having twins is busy enough, so having access to something like this makes practicing their vocabulary and math skills so much smoother! Their vocabulary has exploded since we began using First, and my boys love learning about fun things like our seasons and recognizing patterns.
Safe educational content for children. Little ones learn ABC's, phonetics, vocabulary, colors, music, math, shape and pattern recognition, and so much more!
I like that the activities have a lock feature. Once in an song or video, you press a specific spot for 2 seconds before being able to navigate out. It allows the parent or caregiver to choose a specific video for the child to view. I teach in an ASD preschool classroom, so the visual content was appealing to my students. I had a 3 year old view some of the color videos. The student really liked the animations/stuffed animal characters. The color videos discussed beginning color mixing and included color object vocabulary. I had a 5 year old try some of the activities. This student really liked the music category. The 3 bar spin and match was his favorite type of game. He liked hearing the instrument play when he matched 3. He also enjoyed the free art coloring to write letters.
Buy this product at:
As an Amazon Associate we earn from qualifying purchases.