Academics' Choice Award™ Winner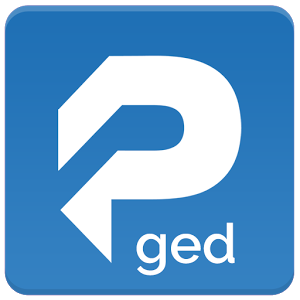 GED® Exam Prep 2015
Ages: 18 - 45
Price: Free to download, then $9.99
Type: Mobile App
By
Pocket Prep, Inc.
Description
Pocket Prep is a mobile test prep app that helps users prepare for various exams and professional certifications. The GED® Exam Prep 2015 Android app makes a positive impact in people's lives and prepares them effectively for the GED. One in three premium users has reported a significant increase in their preparedness; one in six attribute passing the GED to the app alone. With exam prices continuing to rise, we're proud to keep our GED app affordable. At just $9.99, the user gains lifetime access to 650 challenging practice questions with detailed answer rationales. With Pocket Prep, anyone with a smartphone or tablet can study anywhere at any time while quickly honing in on their weakest areas. Study smarter, not harder.

Pocket Prep Features:
• Two practice modes: Simulation and Study
• Automatic test saving and retrieval
• Detailed historic results analysis
• Optimized for phones & tablets
• In-app messaging to our experts
• Question of the Day
• Study reminders
• Exam day countdown


Review Highlights:
This is an excellent test prep app. I wish I had it when I was preparing for the General Educational Development (GED) test.
My son hates to study but he found this app to be incredibly helpful. He appreciated that he could quickly identify his weak areas and practice the subjects he struggled with the most. It's a real time-saver. Definitely a smarter way to study. The explanations were also quick but thorough and to the point.
Buy this product at:
As an Amazon Associate we earn from qualifying purchases.