Academics' Choice Award™ Winner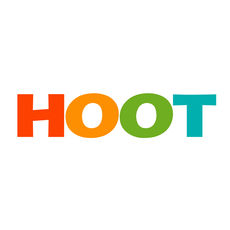 Hoot Reading
Ages: 5 - 9
Price: $96.00 per month
Type: Mobile App, Website
By
Hoot Reading
Description
Hoot Reading is an online tutoring service that connects kids with experienced, hand selected teachers to practice reading over our proprietary video chat App.



Review Highlights:
Hoot Reading is an app that allows students K-grade 4 the ability to practice reading skills online with a teacher.
I like that Hoot Reading is a one-on-one tutoring service to help children learn to read. If you have a busy life, some children may struggle with reading if their parents aren't able to help them or read to them at night. There is definitely value in the practice, and I think children respond better when they can focus if it's just them and a teacher. The app is easy to use, the lessons are short (20 minutes), and you can schedule the lessons to fit your schedule.
I like the idea of the product. Reading skills definitely predict future success, and additional reading practice can only help a student achieve more in the future. Also, having a child read with a teacher can be more beneficial than reading with a parent. A teacher can help to correct and instruct to improve fluency-most likely better than a parent.
Buy this product at: