Academics' Choice Award™ Winner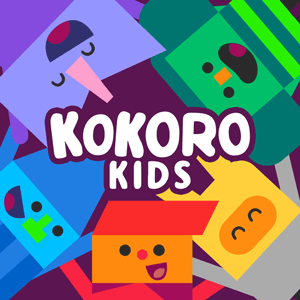 Kokoro Kids
Ages: 2 - 6
Price: $5/mo. (subscription)
Type: Mobile App, Game
By
Lernin Games
Description
Kokoro Kids is an educational app that helps children's emotional development and early learning. Created by experts in early education and neuropsychology so that the youngest children (from 2 to 7 years old) develop the necessary skills for their future, with game-based learning. Because the best way to learn is by playing and having fun.

ADAPTIVE LEARNING
The Kokoro method incorporates Artificial Intelligence to assign the most appropriate content at the right time, reinforcing the less developed areas and increasing the difficulty in those areas in which the child excels, thus creating a tailor-made learning itinerary. The main objective is to keep the child motivated by always offering challenging and achievable activities.

HOW DOES IT WORK?
Children train 6 main areas of knowledge:
- Emotional intelligence
- Cognitive skills
- Logical-mathematical
- Communication and languages
- Art and creativity
- Science and ecology


Review Highlights:
Children develop their cognitive skills and emotional intelligence through Kokoro Kids. It provides an adaptive learning environment so it is unique to each child. It keeps children stimulated while challenging their minds and strengthening their abilities and skills. Parents are able to check in on their children's progress in the "Parents Zone" and view their accomplishments, as well as areas that are less developed. Kokoro Kids helps kids work their brain in multiple areas, such as communication/languages, art and creativity, cognitive abilities, science and ecology, emotional intelligence, and logic/mathematics.
Wow! This app is one of the better apps I've downloaded for my daughter because it has safe content, it's self-adapting, and challenges her every time she plays. I always play audiobooks or podcasts while we drive around running errands, and now she loves that she has her own special audiobooks to listen to through Kokoro Kids. I can set time limits which is great because she loves this app and would use it all day if she could!
Children practice strategic thinking, oral expression, written expression, and comprehension. It helps improve numerous skills for growing children. The content is safe and I don't have to worry about my kids seeing ads, or being asked to purchase stuff.
Find this product at:
As an Amazon Associate we earn from qualifying purchases.