Academics' Choice Award™ Winner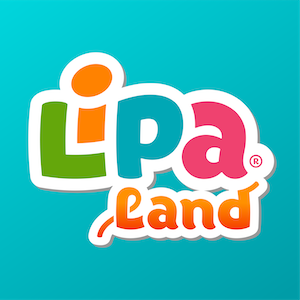 Lipa Land
Ages: 3 - 6
Price: $4.99
Type: App, Game
By
Lipa Learning s.r.o
Description
Lipa Land is an all-in-one educational app that teaches preschoolers essential skills for life. Backed by 5 years of intense research and testing on a global level, Lipa Land was designed by a team of educational specialists to take kids on a personalised learning adventure that adapts to their needs - progress tracking allows parents and teachers to identify talents and potential, while the content itself guides kids towards related educational activities for a well-rounded experience.

When kids play Lipa Land, they are automatically absorbing the Lipa Curriculum, which teaches not only academic skills like reading and maths, but soft skills like social-emotional balance, environmental awareness, history & culture, and much more. Whether children play a game where they have to clean up the ocean, try a hands-on experiment showing how meteors fall, listen to relaxing music while drawing, or read a storybook about making friends, Lipa Land goes beyond other educational apps on the market that teach only one skill at a time: a child who has never learned to count can start to do so, and a child who has never left their village can explore the world - all at the touch of a finger.

Lipa Land takes kids on an exciting learning adventure that can positively affect their futures, no matter who they are, or where they are from. Lipa Land is a pocket guru for families everywhere. It takes kids on a personalised learning adventure while guiding parents with useful strategies, tips, progress tracking, articles, and ideas for making family time fun for everyone.

Parents don't need to worry about pop-up ads, inappropriate content, or the risk of online gaming - everything inside is safe, offline, and kid-friendly. In today's digital world, families struggle to maintain real connections, but with Lipa Land, they can enjoy the best of both. Parents simply choose whether to let their kids play meaningful games on their own, or to spend quality time together over a story, craft, or science experiment.

The app lets parents create multiple child profiles as well as it strives to show parents how to use technology in safe and healthy ways—for example, by limiting screen time through a built-in timer. In addition, the hamburger style menu view makes it easy to use especially for kids. Currently, the app has been localized into 6 languages (English, Russian, Spanish, Czech, Brazilian Portuguese, German and Finnish ) with more languages already in the works (Chinese and French).


Review Highlights:
This app seemed to have everything! Kids learn and practice association, memorization, colors, empathy, music, reading, comprehension, vocabulary, ethics, decision making, spatial reasoning, sequencing, social studies, and much more.
Wow! This app is the perfect blend of games and educational content. We played games, listened to countless stories, made a Toilet Roll Cyclops, and added elements to some relaxing music. I really liked how the stories informed you about the educational elements such as theme and character traits. This gave me ideas to ask better questions to my little boy. We played City Workers, Traffic Lights and Train Brain a lot and had a great time doing it. The graphics are great and the music isn't annoying. This is not a cheap looking app. Lipa Land is awesome!
This is an all in one app! It has everything your child needs to be engaged and learning on a mobile device. I think what sets it apart from other educational apps is that it doesn't seek to trigger impulses but really engages the child to think and make decisions, not just tap and swipe. Lipa Land has games, activities, books and a relaxing music section too! We listened to stories and read a few books aloud. We also enjoyed listening to the calming music. I really like that there are no ads, and it is really safe for the kids to play on. I'd highly recommend Lipa Land to any parent looking for an educational app that has no ads, is educational and full of super cool activities.
It has everything a young child needs in an educational app.
Buy this product at:
As an Amazon Associate we earn from qualifying purchases.