Academics' Choice Award™ Winner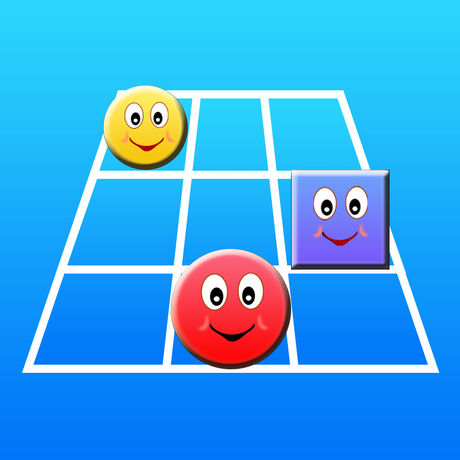 LogicCity Jr
Ages: 5 - 11
Price: $1.99
Type: Mobile App, Game
By
Minds On Play LLC
Description
Logic puzzle game to build problem solving, reasoning, critical thinking skills that are the foundation of coding, math, and science. Designed by a very experienced math professor of education.

"Although addictively fun, LogicCity Jr. has serious educational chops and works with developing a child's ability to think and reason independently." - TeacherswithApps

It's easy to learn, and gradually gets really challenging!

The goal of the game is simple, to fill the grid with shapes, without repeating a shape in a row or column (yes, like Sudoku!). But there's more! You have to manage the colors and the shapes simultaneously - adding a whole new dimension to Sudoku.

For our elementary school age users, these logic puzzles aim to develop problem solving and critical thinking skills to an advanced level without needing to get into any complicated formulas - just pure logic, and deduction. These skills can then really help them understand and enjoy math and are useful in so many other ways. We've tried them out with several elementary school children, and they kept wanting to do more.

These puzzles have been developed by Michel Lyons and Arunima. Michel is the creator of several popular and highly rated board puzzle games such as Metaform, Architecto .. etc. He has also written math curriculum books with a focus on problem solving.


Review Highlights:
We adore this app - it's easy to get started and then you're hooked! It's basically Sudoku with an added twist where you have to consider both the shape and color of the shape in your placement. We love that it encourages calculated risk-taking, strategic thinking, and reflection, and gradually gets more challenging. The fact that you can jump to more difficult levels without unlocking them first is a huge bonus as the app can be enjoyed by a variety of age groups and adults!
LogicCity Jr is an innovative puzzle and makes for a great brain workout. The game captivated my child's mind for hours. With 110 puzzles, no ads or in-app purchases required, it's a great value for the price.
I appreciate the fact that the scoring rewards fewer moves to get to solution as it discourages guessing and really makes kids think before they move. The website also offers some excellent strategies (Line Sweeping, Intersection Sweeping, Parallel Sweeping, and 3 of a kind) to employ when solving the problems.
Buy this product at:
As an Amazon Associate we earn from qualifying purchases.