Academics' Choice Award™ Winner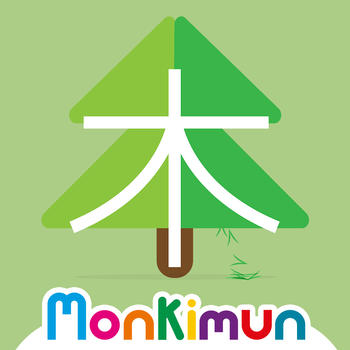 Monki Chinese Class
Ages: 2 - 10
Price: $4.99 (in-app)
Type: App
By
Monkimun Inc
Description
EMPOWER YOUR CHILD TO LEARN CHINESE WHILE HAVING FUN

Monki Chinese Class is a fun app for children that teaches them to write basic Chinese.
With its carefully crafted design and colourful illustrations, Monki Chinese Class is conceived to help every child learn how to trace basic Chinese through a fun system that sustains motivation.

A POWERFUL MNEMONIC
Each word is represented by an illustration and accompanied by animations and sound effects that help kids absorb the meaning. At the end of every level there is an interactive animation where they can play and have fun!

KEY FEATURES:
• Kid friendly (8+ years).
• Tracing features with error correction and sound effects.
• 20 colourful illustrations to memorize the words.
• 20 interactive animations to play and have fun.
• Audio tracks to learn the pronunciation.
• 3 levels of difficulty.
• 3 tracing speeds.
• No third-party advertising.

ABOUT MONKIMUN:
Monkimun is an award-winning studio that designs fun language educational games for children. Our goal is to bridge language learning and entertainment in a unique experience. We do so in a safe environment and without third-party advertising.


Review Highlights:
I like the simplicity of the app. It was so easy to trace the designs. The colors and kid friendly cartoons were too the point and with out frills, which we liked. We also liked how the stroke was outlined and how the actual Chinese character relates to the object, for example tree or mountain.
We learned how to say and write basic Chinese characters. We wish it offered even more characters to learn, but it's an excellent value for the price.
Buy this product at:
As an Amazon Associate we earn from qualifying purchases.