Academics' Choice Award™ Winner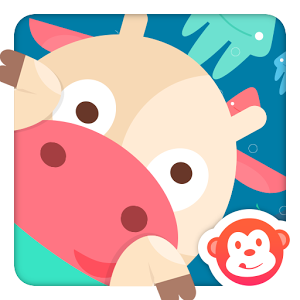 Monki Hide & Seek 2
Ages: 2 - 6
Price: Free with In App Purchases
Type: Mobile App
By
Monkimun
Description
Tap, tap, tap on everything! Find our animal friends and discover a magical world while learning +50 words of a second language. Go to the park and help the caterpillar become a beautiful butterfly. Ever seen a Yeti? You can find one in the Snow Forest. Come with us to the desert to see how a camel looks after visiting with aliens from another planet! Find a treasure deep in the ocean or say hi to a squid, anything is possible at Monki Hide & Seek 2.


Review Highlights:
Children learn age-appropriate, nature-related vocabulary, grammatical structures, and even prepositions in three different languages (English, Spanish, Chinese). When using the app in a non-native language the instructions are not spoken in your native language, but the point of the app is to expose children to other languages at an early age as opposed to teaching the language. This approach is especially effective when children do not yet know the words in their native language - the result is that kids end up learning in multiple languages. And while having fun playing hide and seek they are learning foundational skills such as evaluation, analysis, observation, and visual perceptual skills without even knowing it.
I loved that the app kept my child's attention for much longer than I expected. My son could keep repeating the same activity, and each time the activity would be slightly different, randomized, so he couldn't remember how to get the correct answer and was forced to think constantly... and he didn't even know it.
The graphics are captivating and every tap brings new learning (even if the answer is incorrect). The exploratory learning aspect of the game made it much more fun for my daughter than other apps that I have seen. Keep up the great work Monkimun!
Buy this product at:
As an Amazon Associate we earn from qualifying purchases.