Academics' Choice Award™ Winner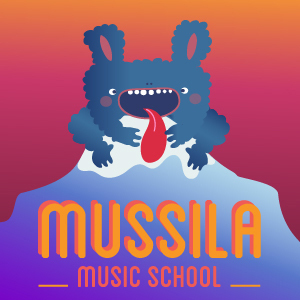 Mussila Music School
Ages: 6 - 10
Price: $9.99 per month
Type: App, Game
By
Mussila ehf.
Description
Mussila Music School is an award-winning app with hours of musical lessons, challenges and games carefully crafted by musical experts and educators, designed to provide a playful experience. Our mission is to enable everyone to learn music. The app has been translated into 35 languages.

How the app works: You can choose between four learning paths: Lean, Play, Create & Practice.

1. Learning Path: Progress through the fundamentals of music theory like learning to identify notes, tempos, and how to read sheet music. The student develops a sense of rhythm and timing through games with recognizable songs and learns to identify different instruments by sound through games like "Memory" and more.

2. Play Path: Learn to play the (virtual) piano! Or choose the Tone Recognition and play on any acoustic instruments, no cables are needed, and the app will listen and give you instant feedback. Play along to familiar songs like Happy Birthday; Mary Had a Little Lamb, Twinkle Twinkle Little Star, and more. Graduate to more involved pieces from Swan Lake and The Magic Flute and eventually tackle the masters like Bach, Beethoven, and Mozart. Regardless of where your child is on the Mussila learning path, you can practice and play along with them. No music experience necessary!

3. Create: The MUSSILA DJ Encourages the player to create his or her musical soundscape and remix existing songs.

4. Practice: Good for teachers and parents, if they want to concentrate on one subject in the learning; the Theory, the Songs, or the Piano.

We will keep you in the loop - parent support is essential, and our reports will help you stay on track with your child's musical progress.

With the Mussila subscription, your child will gain a solid musical foundation that lasts a lifetime!

Mussila is the winner of the Nordic EdTech Awards 2019 and the Parents' Choice Awards. The Educational Alliance of Finland certified Mussila as a high-quality digital solution for the educational system. These awards and recognition genuinely inspire us, our goal is to be on the forefront worldwide when it comes to EdTech solution.

During COVID 19 and school closure because of the pandemic, the need for digital solutions in teaching has increased significantly. Simultaneously, as the economic downturn exists in society, companies that specialize in digital solutions are thriving. That is certainly the case with us in Mussila. The popularity of the application has increased significantly in recent months. The number of paying subscribers has more than quadrupled since the 1st of March. There has been a tremendous increase in the use of the app in countries where schools are closed. At this time, the importance of education and digital teaching is crystallized.


Review Highlights:
Mussila introduces children to music in a holistic way. Students not only learn to recognize the sound of each note, but learn to recognize its placement on the music staff and on the keyboard. Children have the opportunity to put that knowledge into practice, as they learn to play songs - either following visual cues or by sight reading music.
Children learn to recognize the appearance of, name of, and sound of different musical instruments. App users will learn to match rhythm while simultaneously learning what the rhythm looks like. Children are also introduced to types of notes, types of rests, as well as advanced topics such as 4/4 time, etc. Children are able to exercise creativity as they work to create their own music.
I loved the incremental and sequential nature of this product. As a teacher, I recognize just how thoughtfully and intentionally each lesson was designed. The step by step methodology truly helps children to absorb the material, rather than rush through it. The repetition helps cement the lesson while building the child's confidence.
The auditory and visual cues working in conjunction are incredible. If all of education worked this way, our children would grow in their comprehension by leaps and bounds. This is an app that was created by people who truly understand how children learn. Let me see it. Let me hear it. Let me try. Repeat. (I'm slow clapping you from my chair. Truly well done.)
I love the option to increase the difficulty. This allows a child to check for comprehension and mastery, and keeps things interesting. Even as an adult using the product, I loved turning up the difficulty to Advanced, checking to see if I truly knew how to play Jingle Bells.
This app is something my kids WANT to do. They want to learn about music. They want to play and create. And the best part? After having practiced a song in the Play portion of the app, they want to run to our real piano, and see if they have truly learned how to play the song. And you know what? It works.
This is hands-down one of the best apps I've ever reviewed.
Buy this product at:
As an Amazon Associate we earn from qualifying purchases.