Academics' Choice Award™ Winner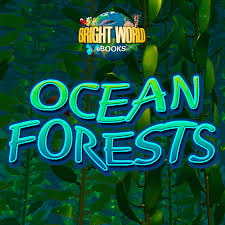 Ocean Forests
Ages: 5 - 8
Price: $2.99
Type: Mobile App, Book
By
3D Learning Group
Description
Bright World eBooks produces a series of digital reading apps for the iPad, (and soon for Android and PC's), that blend nonfiction reading, 3D exploration, and content supportive gaming into one vocabulary-rich package. Bright World eBooks utilizes a conversational, friendly tone and fun, immersive environments to present children ages 5 – 8 with nonfiction information. The information is in fact story-like, providing a gateway to traditional nonfiction reading (textbooks) as children progress in school.


Review Highlights:
Ocean Forests is a fantastic app! I'd use it in a K-5 science class to supplement ocean studies during a unit on animal habitats. The user can read the content or it can be read to them. There is an exploratory component to the app as well as two fun games kids can play to help them retain information about ocean life and habitat. This app is very well done and I highly recommend it to parents, homeschoolers and teachers.
I loved how 3D the whole game was and how educational it was! My boys liked exploring the 3D underwater world and playing the games. I even liked playing around with it.
Buy this product at:
As an Amazon Associate we earn from qualifying purchases.