Academics' Choice Award™ Winner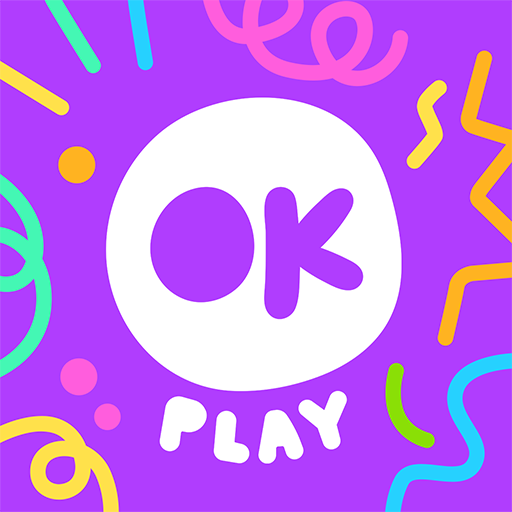 OK Play
Ages: 4 and up
Price: Free with in-app purchases
Type: Mobile App
By
OK Play
Description
OK Play is a digital platform and inclusive community where kids can safely create and share content that ignites creativity and spreads joy. The app empowers kids to create and star in their own stories and participate in weekly creative challenges using art, photography, sound recording, augmented reality, and imagination. These tools enable kids to express themselves, tell their own stories, and create videos that make them feel awesome. Rather than passively consuming digital media, OK Play helps kids actively engage in the creative process. For today's generation of digital natives, OK Play provides a place to interact with devices in a way that captures their imagination and ignites their creativity.

Uniquely built and designed by child development and social-emotional learning experts in collaboration with leaders from some of the most prominent tech and media companies, OK Play is where children's growth is fostered and their creativity celebrated, a breakthrough in children's entertainment; a digital creative playground for kids that moves beyond both passive entertainment and traditional learning.

OK Play's content not only engages kids' attention and imagination, it also sets a new paradigm for kids' media, in which kids get to star in their own stories, create their own worlds and art, and participate in storytelling that's embedded with life lessons.

To pull this off, we have assembled a team of world-class content creators and developers, many of whom are now parents themselves, and who have chosen to dedicate their skills to a product that will benefit the most important audience: children.

The next generation of kids' media will be led by creation rather than passive consumption. Therefore, OK Play empowers kids to create their own content, not just watch. They play the role of director, performer, creative and storyteller all in one. They build the world and characters, and then star in the art and videos they create. The experience is designed to thoughtfully engage and inspire kids to hone their creating skills. And with our new weekly creative challenges feature, kids can proudly display their own creations to the community and learn from each other.

All of OK Play's story content is backed by the latest research in childhood education and psychology, and designed to support social-emotional learning, by embedding valuable life lessons like compassion, inclusion, empathy, resilience and celebrating difference. Furthermore, OK Play's truly interactive experience, which encourages creativity and self-expression, also builds self-confidence by centering each individual child in their own stories.

The OK Play creator community was built to encourage responsible, thoughtful media habits, where creative activities provide a groundswell of inspiration for positive content creation. The simple act of creation, making choices, and sharing for the sake of self-expression and inspiration, promotes positive social and emotional learning and critical media literacy skills.



Review Highlights:
This product is innovative and so much fun! Children are able to create their own characters, props, and designs to enhance stories within the app. Kids can even use their own voices in the stories, which is a fun added bonus. This app allows children's creativity to bloom, and is perfect for kids that love to tell stories.
OK Play is great for all ages, and creates a space for intentional time between my daughter and I. Some apps for children simply have them entertain themselves, but what we love about this app is that it's different - we're able to enjoy it as a family. The activities from OK Play teach my daughter life skills such as how to share and acknowledging their own emotions as well as other people's emotions. It provides energizing and educational games and activities that keep her entertained and engaged.
I like how kids can create and share creative content in a safe, age-appropriate manner. OK Play provides a lot of framework for kids to add art and sound to premade scenarios. They can design their own avatar to look like themselves or whomever they imagine.
Children practice drawing skills, artistic design, storytelling, creativity, and imagination. It also develops social-emotional skills such as empathy, compassion, observation, and self-expression.
Find this product at:
As an Amazon Associate we earn from qualifying purchases.