Academics' Choice Award™ Winner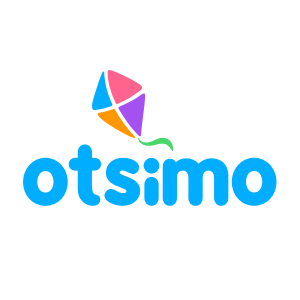 Otsimo Special Education
Ages: 3 - 6
Price: Free (In-App Purchases)
Type: App, Game
By
Otsimo
Description
Otsimo Special Education is uniquely democratizing access to special education internationally with a direct-to-family approach that is affordable, accessible, efficient and, best of all, simple. Designed to empower and engage children with developmental disabilities — such as autism, down syndrome and other cognitive learning disorders — Otsimo enables any mobile device to become a platform for learning. The app allows children with special needs to develop core cognitive, social and speech skills through gamification.

Created under the guidance of parents, psychologists and special education teachers; assistive games in Otsimo aim to teach fundamental education about core skills such as words, alphabet, numbers, emotions, colors, animals and vehicles through assistive matching, drawing, choosing, ordering and sound games. For individuals or children having speech problem, Otsimo has free AAC which often is used in speech therapy, autism communication or special education schools. If you want your nonverbal relative/student with autism speaks, free AAC (Alternative and Augmentative Communication) is a proven effective learning tool to have a better speech and to communicate better.


Review Highlights:
I am very impressed with this app! As a speech-language pathologist, I am skeptical of claims to work on communication through screen-based play. But I am pleasantly surprised. The interface is pleasing, with gentle background music. The art is seamless in its themes. The user has a choice of scrolling through options of game play or in a classroom "world". Data on usage is taken for parents' information. Kids keep track of progress through badges.
My own children enjoyed the communication game. This is a simplified Alternative/Augmentative Communication (AAC) board. While this doesn't have the bells and whistles of its VERY expensive counterparts, it may serve as an introduction to parents whose children may benefit from having words "at the ready". As an SLP, I want all children to have access to communication, and this is a great starting point for language play.
There are so many games for early concepts! This will definitely keep children engaged for long periods of time. I love that music and instruments are a part of the options on Otsimo. It's actually pretty easy to learn a quick piano tune! This app offers video modeling for emotions and actions. Video modeling is a great, research-based tool for children on the autism spectrum to learn concepts. Otsimo has made video modeling a game, how fun! Real photographs and videos are interspersed with cartoon depictions in a pleasing color array. I really liked the experience Otsimo gives learners and parents. As an SLP, I would highly recommend this as a home resource.
I really liked that Otsimo uses video modeling, real photos, step-by-step visual guides, and pleasing music. Children practice numbers, basic concepts, letters, communication, and social skills.
Buy this product at:
As an Amazon Associate we earn from qualifying purchases.