Academics' Choice Award™ Winner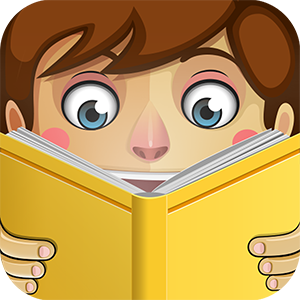 PlayTales Gold
Ages: 0 - 12
Price: $4.99 (monthly subscription), $9.99 (6 months), $19.99 (annual)
Type: App (iOS & Android), Interactive Storybooks, Games
By
PlayTales (Subsidiary of Genera Interactive)
Description
With PlayTales Gold parents can save their children's entire interactive library in one app. It is the perfect application for parents who value both education and entertainment in their children's applications. PlayTales Gold provides families and teachers with a great source of unlimited interactive storybooks and activities for kids ages 0-12. PlayTales Gold incorporates learning and fun into its stories which are designed to help children learn new vocabulary, spelling, numbers, word pronunciation, and more. Find a variety of different stories, coloring activities, and games featuring classic fairytales like Snow White and Little Red Riding Hood along with new favorites like Pocoyo and Sesame Street. New books are added every week and stories can be accessed anywhere, anytime, without an internet connection. Stories are available in 8 different languages and come with 3 reading modes; Read to Me, Read by Myself, and Autoplay.
Review Highlights:
This library of interactive books is perfect for kids that learn/play on the iPad. You can download stories to be read to your child, or you can read them aloud instead. This app not only offers users an activities button for puzzles and games, but songs and coloring as well. My 4 year old loved to color with his finger tips. He was able to choose the color and thickness of his brush as well as decorate his image with finger prints or stamps. I'd recommend this app to anyone with kids that either needs a library of interactive children's books, or is just looking for an alternative to all of the mind numbing apps available today on the market.
Buy this product at:
As an Amazon Associate we earn from qualifying purchases.