Academics' Choice Award™ Winner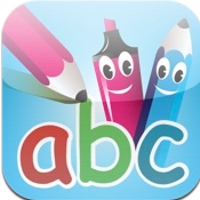 PocketPhonics
Ages: 3 - 7
Price: $3.99
Type: Mobile App
By
Apps in My Pocket Ltd
Description
"PocketPhonics teaches the basics of reading and writing to young kids. Most surprising? It seems to work." -148apps.com

"One of my children's favorite early reading apps." -New York Times

"Best app for learning phonics" -iPad for Kids 2013

PocketPhonics teaches kids aged 3 to 7 the basics of reading through a synthetic phonics-based approach designed and approved by reading specialists. Synthetic phonics is the method approved for teaching reading by government bodies in the US, UK and Australia. PocketPhonics shows children how to write letters using an arrow they can follow with their finger, or with a stylus. PocketPhonics supports two different writing styles, and for each style, kids can write in lowercase, uppercase and cursive. By registering, parents and teachers can monitor kids' progress online. A child's progress is tracked across multiple devices. The progress tracking data powers the intelligent tutor that optimises how the app teaches children. It focuses children on what they most need to learn.

"This app feels much like a private tutoring session for early readers with emphasis on letter sounds and writing." -everythingmom.com
Review Highlights:
This app is age appropriate, easy for a 5 year old to navigate, and does what it was designed to do: teach phonics. My son was engaged for 15+ minutes sounding out words while using the app. I'd recommend this one to supplement your kindergarten or first grade child's school curriculum.
Buy this product at:
As an Amazon Associate we earn from qualifying purchases.