Academics' Choice Award™ Winner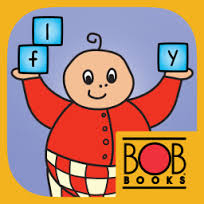 Bob Books Reading Magic Sight Words
Ages: 3 - 5
Price: $3.99
Type: Mobile App, Game
By
Bob Books Publications, LLC
Description
Reading Magic - Sight Words is the third app in our popular Reading Magic Series. The app is excellent for 3-5-year-olds learning to read and includes four games with 30 of the most common Kindergarten sight words. The game is filled with beautiful, hand-drawn illustrations and interactive animations.


Review Highlights:
I love that young children are able to use this product independently, and practice early literacy skills in a fun and engaging way. The app provides layers upon layers of learning, helping children fully understand not only letters and letter sounds, but how to put letters and sounds together to form words. I love the addition of the letter writing component, allowing children to not only see, and hear the words, but touch them as well. This is a wonderful approach, clearly backed by research and best practice methods of teaching.
Students practice letter recognition, phonics, phonemic awareness, early literacy skills, and writing. I loved the incorporation from a black and white book the child must read to the rewarding colorful story read to them as well as the reinforced spelling of the sight words.
Buy this product at:
As an Amazon Associate we earn from qualifying purchases.