Academics' Choice Award™ Winner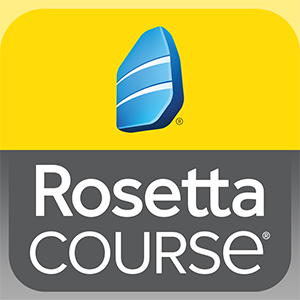 Rosetta Course® for iOS
Ages: 13 and up
Price: Free (in-app purchase available)
Type: App (iPad)
By
Rosetta Stone
Description
Rosetta Course allows you to continue discovering your new language on the go. The app brings the award-winning Rosetta Stone® language-learning method to Apple mobile devices, helping learners you build confidence as you learn–anywhere connected. Rosetta Course tracks your progress automatically so that you can learn and practice on your own terms, even when you're away from your computer. Learn to read, listen, and speak in your new language from the convenience of your mobile device.
Review Highlights:
Many studies have shown the benefits of learning a second language not only in regards to linguistic abilities but also cognitive and creative abilities. In this regard the Rosetta Stone app is a cut above the rest as it immerses users in the language while simultaneously developing arguably more cognitive skills than other programs due to the method employed.
The Rosetta Stone method is quite different from other language acquisition programs. It's based on Stephen Krashen's "Input Hypothesis." Rosetta Stone does not translate anything into your native language. It uses only pictures and words from the language you are studying, and in so doing it forces you to make inferences based on what is shown, hence the user is thinking more during the instruction and not simply memorizing. The approach and hypothesis is controversial but nevertheless it proved effective for me. After three levels of Japanese I had learned some basic vocabulary, phrases, and my pronunciation improved substantially. I've used the desktop version of Rosetta Stone and I much prefer the app because you don't have to buy accessories. I also found the pronunciation feedback to be more effective with the app. It has a neat setting that lets you adjust how accurate your pronunciation must be in order to get it right. As I advanced I set it to be more difficult which definitely helped me improve. The app helped me build confidence and gave me a solid foundation from which to build.
Buy this product at:
As an Amazon Associate we earn from qualifying purchases.