Academics' Choice Award™ Winner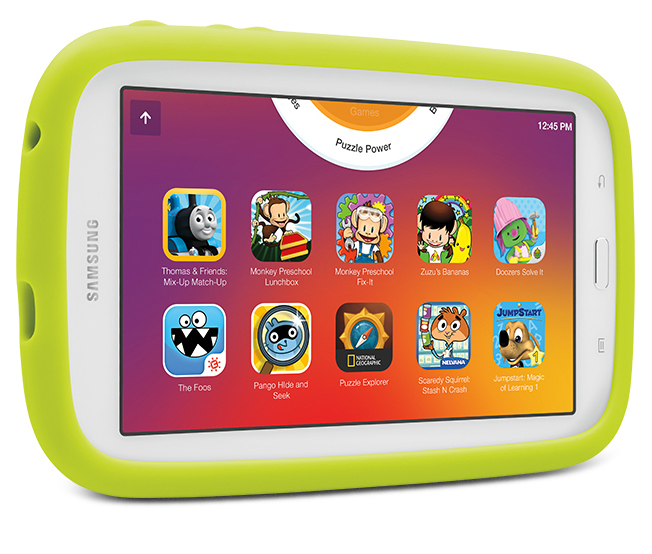 Samsung Kids
Ages: 3 - 8
Price: $7.99 per month ($59.99 annually)
Type: Mobile App, Game, Book
By
Samsung / Fingerprint Digital, Inc.
Description
Samsung Kids is an all-inclusive subscription content service that offers parents and children a library of expertly curated, engaging educational games and books mapped to U.S. Common Core standards with an emphasis on STEM education. New content is added monthly for a renewed experience. The service allows children to experience their favorite characters, games, and content in a parental-controlled environment where parents can identify specific subject areas for their child to focus and control the amount of time they are using the app. There are no ads, so parents may rest assured that kids are only engaging with content they trust.


Review Highlights:
This curated learning platform offers exactly what parents, homeschooling parents, and educators need—an easy way for kids to access a wide variety of educational, ad-free and upsell-free apps, that allow guardians to control and monitor what subjects and activty types are being learned, and for how long—all for a fair price.
Many of the apps found in the Samsung Kids platform have already won Academics' Choice Awards such as The Foos, The Cat in the Hat by Dr. Suess, LingoKids, and Sago Mini World. The Samsung Kids platform also leverages content from many of Academics' Choice award-winning brands including Discovery Kids, Oceanhouse Media, Sago Sago Toys Inc., Jumpstart, and many more.
As a teacher and father of two tech-savvy young boys I really appreciate that the Samsung Kids platform lets me limit their screen time, guide their learning based on their individual subject area needs, and doesn't let them leave the platform without my code.
Note: The Samsung Kids app is available for download on Galaxy phones and tablets in the Google Play store and Galaxy Apps store, and is pre-loaded on select Galaxy tablets, including the Galaxy Tab E Lite that comes with a neon protective bumper designed especially for kids.
Buy this product at: