Academics' Choice Award™ Winner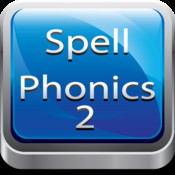 Simplex Spelling Phonics 2 Syllables
Ages: 6 and up
Price: $4.99
Type: iPad App / Software
By
Pyxwise Software Inc.
Description
Simplex Spelling Phonics 2 teaches English spelling and reading skills with a focus on syllables to strengthen phonological awareness. It introduces accented and unaccented syllables, open and closed syllables, compound words, consonant doubling, and a number of more advanced phonograms. Phonics 2 uses a powerful combination of syllabication, advanced phonics lessons, spelling/word patterns, our unique "reverse phonics" approach and contextually relevant spelling rules.

Simplex Spelling Phonics 2 contains over one year of spelling curriculum and features over 650 high frequency spelling words to help build literacy. It provides 54 instructional lessons in phonics and spelling rules. Each lesson builds upon the skills learned in previous lessons, as students piece their spelling words together in a fun and interactive way. Simplex Spelling Phonics 2 uses our unique "reverse phonics" approach mapping phonemes to their corresponding graphemes and building phonemic awareness. The approach works like a personal spelling coach and guarantees success on every spelling word.
Review Highlights:
We used this app for one month and I began noticing a difference in my child's reading and spelling. While reading aloud he would try to rush through the bigger words he came across in his text. About a month later I noticed him slowing down to read the bigger words. I think the app showed him how to use syllables a bit more when decoding. His spelling has improved as well.
Buy this product at:
As an Amazon Associate we earn from qualifying purchases.