Academics' Choice Award™ Winner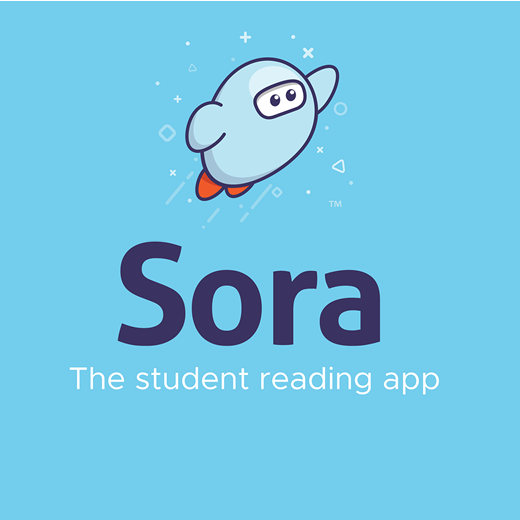 Sora
Ages: 5 - 18 (Grades K-12)
Price: Free
Type: App, Book, Website
By
OverDrive Education
Description
The Sora student reading app is a state-of-the-art reading experience that allows K-12 students to borrow ebooks and audiobooks from their school's digital collection. Available on smartphones, tablets and desktops, students can read for pleasure and complete assigned reading anytime, anywhere.

Sora is a tool proven to help students read more. Student time spent reading ebooks and audiobooks nearly doubled in schools since Sora's introduction to K-12 schools in September 2018. Also, during OverDrive's Summer Read program, thousands of schools and 40,000 students worldwide read one of 30 titles during the summer months. An additional 200,000 students read a non-Summer Read title from their school's digital collection, showing how Sora's 24/7 access to ebooks and audiobooks encouraged students to read throughout their summer break.

Schools must become part of the OverDrive Education platform to provide access to Sora. More than 20,000 schools around the world have joined, with hundreds more each month. Sora is the sister app to Libby, the award-winning app available from 90% of public libraries in North America.

Sora's most goundbreaking feature is the ability to connect students with their local public library (US and Canada), encouraging students to read more than ever. This feature expands access to even more age-appropriate digital reading materials, including popular titles that may not be available through the school. As a result, ebook and audiobook reading increased over 240% when students connected Sora to their local public library versus solely accessing their school collection.


Review Highlights:
Borrow, read, and grow! This app and device-agnostic platform gives your students access to thousands of libraries full of books on demand! It promotes reading, making good choices, goal setting/attaining, and develops computer navigational skills.
This is a neat app to get kids interested in books in that kids can be in charge of the books they read and choose with their own personal app. They can pick from different genres, try new titles that they may have never noticed on the shelves at the library, and they can have a library at home, essentially, with the app on the phone or on a PC. Parents and teachers can limit which audience, language and library the students access. For kids who love to be on computers, this is one way to get them reading again. The screen on a PC for reading is really big and easy to read and navigating the pages is easy. And, you have access to audio books as well as ebooks. The app tracks the student's activity and gives awards for completion of certain goals.
Sora is a hub for K12 reading and audio books. It was well organized, easy to navigate, and hosts a broad array of books. As a teacher that is currently struggling to balance online reading with material books, I think Sora would be a great addition to my school's learning apps. The site is easy enough to navigate for an elementary aged student, teachers can track reading time and students have their own shelves. It also would be great to have this app loaded on a phone in case you wanted to check in on your students when a computer wasn't available.
Buy this product at:
As an Amazon Associate we earn from qualifying purchases.