Academics' Choice Award™ Winner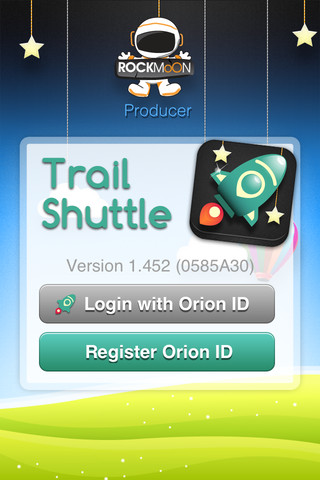 Trail Shuttle
Ages: All Ages
Price: FREE
Type: Mobile App
By
Rockmoon Pte Ltd
Description
Trail Shuttle is a dynamic mobile application that can be used for schools' learning journeys, corporate training, team-building activities and amazing races, or as a mobile application for tourists to explore various points of interests. What sets it apart from other learning trail solutions is that it empowers users to create their own contents, and publish them onto mobile devices conveniently and seamlessly. Since its launch in early 2012, Singapore schools have been using Trail Shuttle for their indoor and outdoor experiential learning. Trail Shuttle is compatible with iPads, iPhones, Windows mobile and Windows 8.
Trail Shuttle comprises the following:
- web-based toolkit for users to create and customise their own contents and publish them onto mobile devices seamlessly;
- mobile application for end users (e.g. students) to access and explore the learning trails / /contents created
- mobile application for content creators to locate the ends users on a map, and to track their overall progress
Some of the exciting features include the Augmented Reality (AR) way-finder and AR compass, which help ends users to navigate to the checkpoints of the learning trails.
Other features of Trail Shuttle include:
- Chat: in-app messaging for teacher-student interaction.
- Maps: choose from Google, OneMap by Singapore Land Authority or a customised map, or don't display a map at all.
- Multimedia: watch / take videos and photos, listen to audio.
- Quiz: add variety to your learning journey: choose from MCQ, Essay, Fill-in-the-blank and Short Answer quiz formats.
- Instant Feedback: real-time scores for each completed task.
- Locate Students Remotely and In Real Time: via the monitoring app.
- Track Students' Progress On-the-Spot: via the monitoring app.
Review Highlights:
Brilliant idea for an app!
Field trips just got a whole lot better!
This app let students take charge of their learning. It provides opportunities for development of 21st century skills such as critical and creative thinking.
Buy this product at:
As an Amazon Associate we earn from qualifying purchases.