Academics' Choice Award™ Winner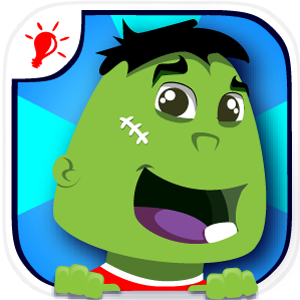 Wonster Words
Ages: 2 - 6
Price: $7.99/month (Free 7-day Trial)
Type: Mobile App
By
77SPARX Studio, Inc.
Description
Wonster Words is an award-winning ABC, phonics, and spelling app.

In Wonster Words, kids and toddlers play with silly letters and hilarious monsters. Kids first put together words through interactive spelling puzzles, ABC hide-and-seek, and other engaging letter based mini-games. Once the words are completed, children will enjoy cute, defining animations head-lined by the lovable Wonsters. These animations further reinforce the meaning of the words that he/she had just learnt. Before you know it, your child will be spelling and sounding out words like a pro!

Help your kid and toddler learn ABCs, spelling, and vocabulary! This educational game helps both school age and preschool children learn how to spell and sound out words through learning the alphabet, phonics, consonant blends, word families, diphthongs, digraphs, and more.

Wonster Words comes with 15+ FREE words. More words are available through parent-gated in-app-purchase.


Review Highlights:
My four-year-old niece loves this app! I love that it teaches her new words, how to sound out words, and spell them while she's often giggling, curious, and highly engaged. I also love that it employs multiple types of reinforcement techniques (context, characters, animations, mini-games) to bring thorough meaning to the new words and enhance retention.
The Wonster Words app makes learning to spell so much fun. It's silly, kids enjoy it, and it works.
Buy this product at:
As an Amazon Associate we earn from qualifying purchases.