Academics' Choice Award™ Winner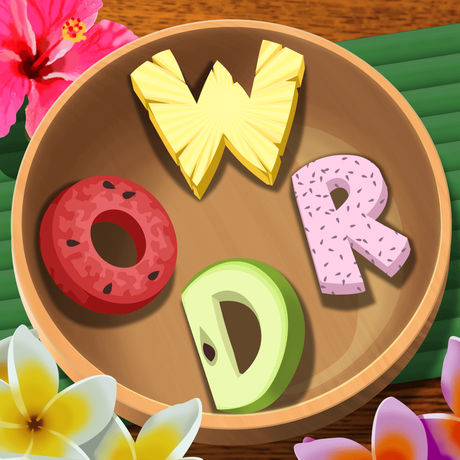 Word Beach
Ages: All Ages
Price: Free
Type: Mobile App
By
Kooapps
Description
Lovers of word puzzles and brain games will love the new game Word Beach! Unscramble the letters and test your brain to find all the hidden words in this exciting tropical adventure!

This isn't just a relaxing tropical vacation. Your brain will be tested to find all the hidden words on your fruit plate. Your tasks will start out easy, but you'll soon come across more challenging word puzzles! Scramble the letters around to make new combinations and complete the level.

Connect letters, test your brain and discover words in Word Beach!


Review Highlights:
Word Beach is intellectually engaging for adults and kids! It's addictive and relaxing! I love the beach/island theme. It's a clever way to practice spelling, introduce and review vocabulary, pattern recognition, and build reading fluency in beginning readers.
This app is colorful, addicting and challenging. I liked that my kids could play it with very little frustration because there is no timer, and no points are deducted if you can't get the last word in a good amount of time. It is a free app with ads. It keeps the user engaged and the rewards are gained quickly so the user does not feel as though the game goes on and on. The rewards gained allow users to hop from island to island. My kids who are 7 and 9 like playing the app and I appreciate that they are developing their word recognition and spelling abilities.
This game is great for English as a Second Language (ESL) / English as a Foreign Language (EFL) students. It helps with spelling and word pattern recognition, expands vocabulary and verbal reasoning (granted a dictionary function would be helpful), improves working memory, and develops problem-solving skills.
Buy this product at:
As an Amazon Associate we earn from qualifying purchases.