Academics' Choice Award™ Winner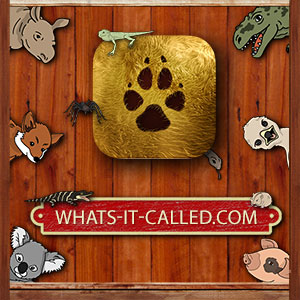 World of Animals - What's It Called?
Ages: 3 - 8
Price: Free
Type: Mobile App, Game
By
TabSquared
Description
"World of Animals: What's it Called?" transforms learning about the animal kingdom into a fun and exciting game with animations, sounds, and rewards.

Using a multiple-choice format, children will learn interesting and fun information for more than 150 animals from all over the world.

While exploring "World of Animals: What's it Called?" children can discover where animals live, hear the sounds they make, learn fun facts, and even move the animals around their environment.

"World of Animals: What's it Called?" includes voice over, in a charming child's voice, to help those who might not be familiar with some of the more technical words, or for those who can't read yet, but still want to learn about the animals.

Don't forget to like us on Facebook (http://www.facebook.com/pages/World-Of-Animals-Whats-It-Called/) and follow us on Twitter (@worldof_animals) for exclusive offers and even more fun animal facts!

"World of Animals: What's it Called?" is rated for ages 3 and up.


Review Highlights:
Children have the opportunity to learn interesting facts about many types of animals. Children will learn animal names, what male and females of each species are called, what the animal baby is called, and what a group of that animal is called. Users will also acquire new animal-related vocabulary words.
In addition to learning about animals, users will have the opportunity to practice and glean valuable literacy-related skills. Users will practice matching what is heard to what is written - putting their knowledge of phonics and spelling into place. Many children may also begin to write the animal words they see and hear during their play in the World of Animals: What's It Called? app.
I love apps that are cross-curricular, blending multiple school subjects together in one learning experience. While children are highly engaged in learning about animals, a favorite subject for most young learners, they are also given opportunity to practice their literacy skills. There are so many layers of learning happening during game play! I love that the app provides a model of fluent reading for the user to hear - and I love that the speaker is a child - perhaps providing confidence for emergent readers!
I love that the app works for both readers and non-readers, allowing kids to play independently. As a teacher, I appreciate that the spoken words are highlighted as they are spoken, allowing emergent readers to both follow along AND learn to recognize the spoken word in text. This game really provides all of the building blocks for fluent reading!
The graphics and sound effects in this game are adorable.
Buy this product at:
As an Amazon Associate we earn from qualifying purchases.