Academics' Choice Award™ Winner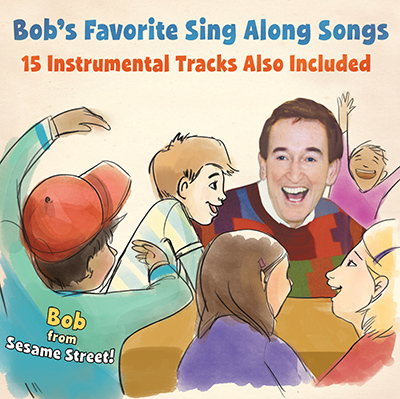 Bob's Favorite Sing Along Songs
Ages: 3 - 8
Price: $12.99
Type: Audio CD
By
Bob's Kids Music
Description
The artist known to millions as Bob from Sesame Street presents bright, buoyant versions of 15 all-time favorite children's songs with first class musicianship, sophisticated arrangements and Bobís warm, expressive vocals. Bob has the ability to let children know by tone and inflection exactly how he would like them to join in the fun with him - and also encourages children to sing along without him as each song is repeated with an instrumental-only version, making it perfect for both home and classroom.

Review Highlights:
Who doesn't love Bob! I've been listening to Bob since the late 70's and now here I am again listening again but with my own children! Bob covers all the classic kids songs such as "If your happy and you know it," "Hokey Pokey," and "The Wheels On The Bus." Songs are not under or over produced. They sound live, organic and natural. There is no doubt this is one of those timeless CD's that will be played over and over again. Keep them coming, Bob!
Buy this product at:
As an Amazon Associate we earn from qualifying purchases.