Academics' Choice Award™ Winner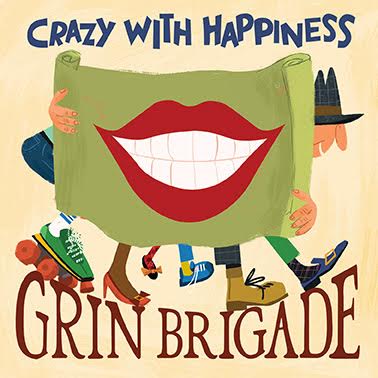 Crazy with Happiness
Ages: 3 - 8
Price: $14.98
Type: Audio CD
By
Song Wizard Records
Description
26 songs on an array of topics representing musical styles so diverse that the Grin Brigade was assembled to do justice to them all. Crazy With Happiness pushes the limits of how much can be contained on a single CD, literally. Filled to the brim with 13 musical styles - Beatlesque, Broadway, country, dance, folk, funk, jazz, jug band, lullaby, marching band, pop, rock, vaudeville - by 24 singers, 13 musicians, 5 songwriters and 6 producers.


Review Highlights:
This CD is super happy! We really liked the opening disco tune the most but the rest were great for dancing too!
I liked that the songs were unique and different, and each one provided a different style of music.
We loved this eclectic collection of upbeat music! My students were dancing, giggling and singing along. I played It's Spring, Some Summer, and Colors of Fall and used the songs as a launching point into my lesson plan about seasons and cycles.
Buy this product at:
As an Amazon Associate we earn from qualifying purchases.