Academics' Choice Award™ Winner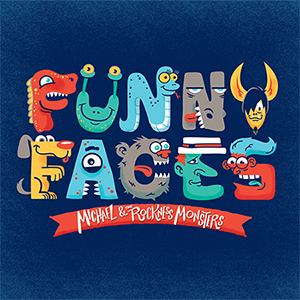 Funny Faces
Ages: 2 - 9
Price: $14.97
Type: Audio
By
Michael & the Rockness Monsters
Description
"Funny Faces" presents the perfect balance of silly and serious. While there are both goofy and thoughtful songs on this record, across all of them there is an overarching message: be yourself, feel free, respect others and enjoy life. Overall, the goal of this album is to make people laugh and to make them reflective of their lives and relationships with others and the world.

Review Highlights:
WOW! This has got to be the best kid-friendly CD I've heard in years! The songs are so well written, from goofy, to catchy, to insightful, and back to goofy! My boy just loved it, and so did I! In particular, the elevator song and Mr. Pickle are smash hits! The banter before and during the songs is just too funny! Well done guys!
Big thumbs up!
I'd highly recommend this CD for any pre-k - 3rd-grade child.
Buy this product at:
Michaelandtherocknessmonsters.com
As an Amazon Associate we earn from qualifying purchases.