Academics' Choice Award™ Winner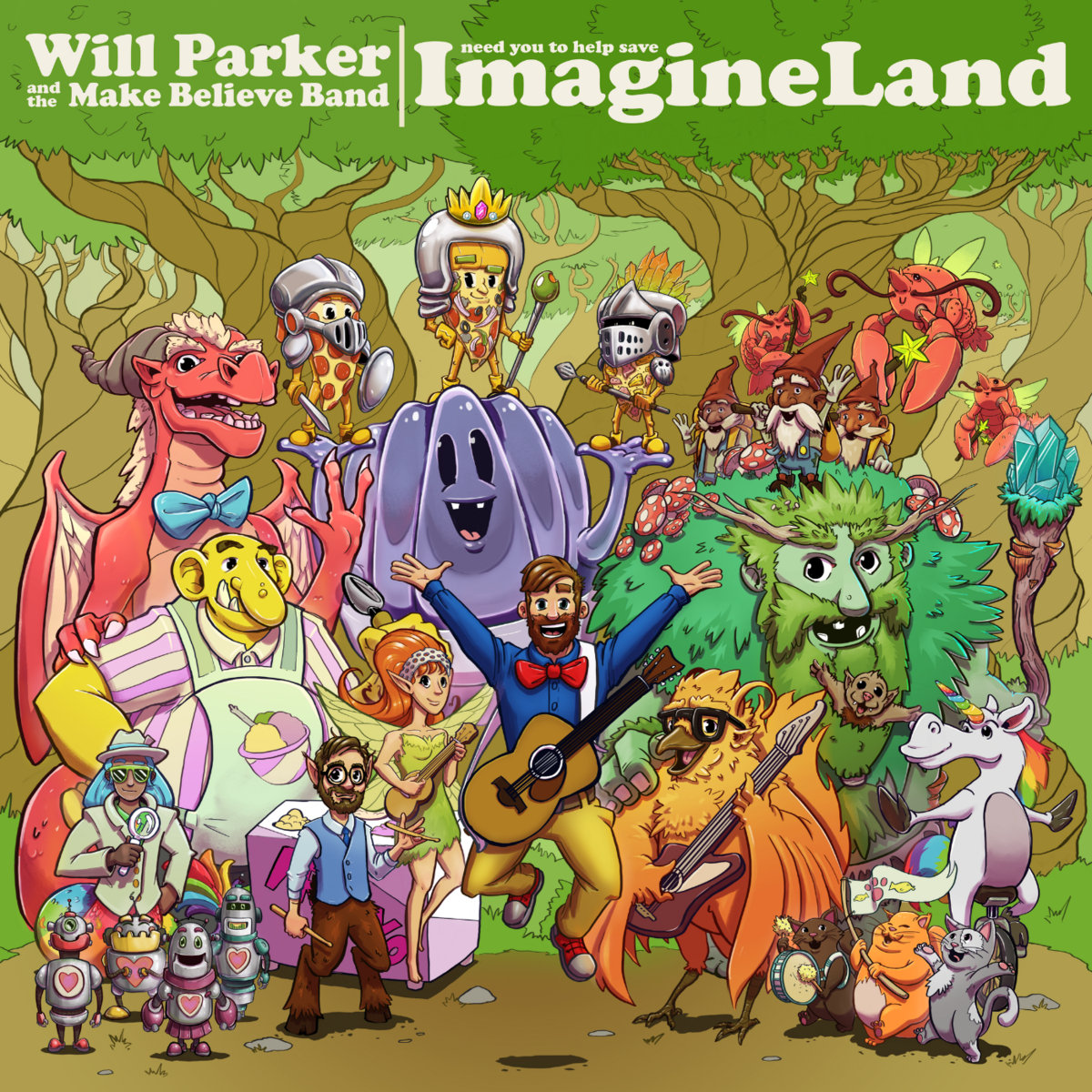 Imagine Land
Ages: 2 - 12 / Whole Family
Price: $15.00
Type: Audio
By
Will Parker
Description
Imagine Land is in trouble because people are not using their imaginations like they used to. In this wild and zany album for kids (ages 1-100), Will Parker and his band take the listener on a grand adventure full of unique and magical characters. Along the way, with the help of the listeners, they use their imaginations to save Imagine Land from disappearance!




Review Highlights:
Will Parker was motivated to create the Imagine Land album after a fellow arts educator informed him that, for the first time, she was having to teach her middle school students how to use their imaginations. Growing up glued to their phones and constant instant entertainment, these kids literally did not know how to use their imaginations. His goal with the Album is to inspire young people and their families to use their imaginations, to play, and to laugh. He certainly succeeded in our household. The storied approach sets the stage for make-believe and the comical lyrics were catchy. The songs truly unleashed the confidence our family needed to start pretending and realizing that make-believe is often more fun than visual entertainment.
The album gets your creative juices flowing. It develops listening skills and models how to use your imagination. We enjoyed the songs Wizard Pig and Imagine Time the most.
Imagine Land helps kids (and adults) practice using their imagination by modeling pretend play through song and storytelling. The songs introduce the concept that one thing can be another, which is huge cognitive leap that will benefit your children for years to come. I keep singing "I'm a Dragon" and I love it. Makes me smile every time as it reminds me when my daughter "re-realized" things don't have to make sense and that's okay.
Buy this product at:
As an Amazon Associate we earn from qualifying purchases.