Academics' Choice Award™ Winner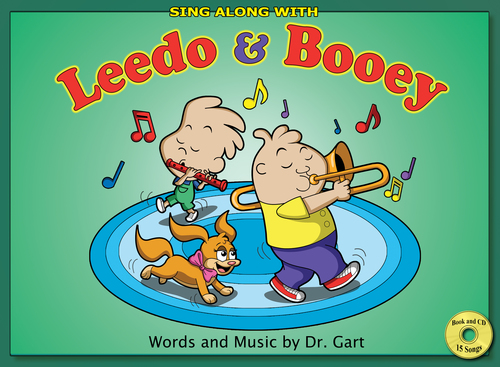 Sing Along With Leedo & Booey
Ages: 2 and up
Price: $16.95
Type: Audio CD, Book
By
Gartunes
Description
Leedo & Booey are brothers and best friends who learn through music and play that life is an adventure. Their journeys unfold in this book and CD with 15 original songs. Each song and story narrates the enchantment of everyday life seen through the eyes of a child mixed with the wisdom of adults who are there to guide them, learning lessons driven by fun melodies sung with joy and delight. With dynamic illustrations, infectious songs, and sing-a-long sheet music, Leedo & Booey will start young readers on a magical journey of musical wonderment that will last a lifetime.
Review Highlights:
Leedo and Booey is a book/CD combo that takes the young listener on a wonderful musical adventure. For example, "Schooltime" introduces the young listener to the idea of school. The lyrics mention raising your hand, asking questions, and show and tell time. "Owwee" is a song that offers sympathy toward the child when he or she gets hurt. The lyric also suggests that you learn through these scrapes and bruises. Dr. Gart has done a fabulous job creating a fun and educational product for the preschooler/toddler age. The music captures the ears while the cartoon images in the book engages the eyes. Thank you, we loved this product and have listened to the cd many, many more times after this review.
Buy this product at:
As an Amazon Associate we earn from qualifying purchases.