Academics' Choice Award™ Winner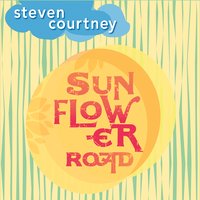 Sunflower Road
Ages: 5 - 12
Price: $12.97
Type: Audio CD
By
Sun Hill Records
Description
Kids and family music that blends genres to create fun and upbeat tunes with a big dose of love and sunshine.

Steven Courtney is a performing songwriter who has experienced multiple areas of success. In a span of this on going career, Steven has performed over 6,100 concerts to date, recorded 30 full-length albums, received 2016 Parents Choice Gold Award for the Sunflower Road album, received 2014 Parents Choice Silver Award for the Sun Hill Market album, 2012 Parents Choice Recommended Award for the Million Smiles To Go album, collected 7 Children's Music Web Awards and the Arpeggio Award for "Outstanding Work with Children" through the Arts, as well as produce four concert-length performance videos and an award winning Children's TV series.

Review Highlights:
The title of the CD, Sunflower Road invokes a wonderful feeling and makes the buyer want to play the CD. The Kindergarteners aged 5 and 6 enjoyed the CD overall, some songs more than others, such as Musical Zoo, There Was A Man, Dat Dat Boom!, and Banana Boat Song.
Listening and singing skills were practiced while playing the CD. The lyrics are simple and clear for children to follow. I loved that each song inspired children to sing along.
My students learned to follow rhythm and vocal pitch while exploring new language skills and enjoying the play state evoked by the singing, movement, and dancing.
Good music overall. Most of the songs were well-liked by elementary children.
Buy this product at:
As an Amazon Associate we earn from qualifying purchases.