Academics' Choice Award™ Winner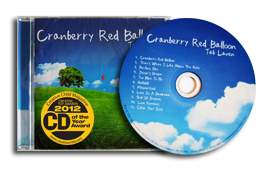 The Perfect Day Box
Ages: 5 - 8
Price: $19.99
Type: Audio CD, Book
By
The Perfect Day Box, LLC
Description
The Perfect Day Box contains the award-winning album, Cranberry Red Balloon by Tab Laven, an exclusive book inspired by the album as well as several educational activities. The contents of The Perfect Day Box demonstrates the connection between imagination and education. The Perfect Day Box utilizes soothing and uplifting music to set the tone for a positive learning experience. Each song inspiring different activities which encourage a positive attitude, interest in school subjects, and higher levels of thinking. The activities allow children to duplicate, comprehend, apply, analyze, evaluate and create.

This product has been created specifically for children in need. Currently, these boxes are being lined up to be disturbed to Children's Hospitals, Ronald McDonald Houses, Title 1 schools as well as individual families in need.

The purpose of the Perfect Day Box is to uplift, inspire and give hope to children-in-need through the arts and imagination. The contents help address acute emotional crises (illnesses or unfortunate circumstances) children may be experiencing. Each activity works to calm and soothe the child while also encouraging the use of their own imagination and thoughts to uplift themselves toward the future. The contents are designed to be used alone or as an interactive activity.
Review Highlights:
The cd is amazing! We went online together and found out they are a non-profit company helping kids in need. What a wonderful product! Thank you for letting us review it. My family loved our time together listening to the cd, telling stories and drawing pictures.
The Perfect Day Box was reviewed by my family and I. We pulled out all the pieces and put on the CD. Right away the vibe of CD, set this tone that was mellow, insightful, loving, and dreamy. We looked at the story with the kids and enjoyed the pictures. We looked at the cut-outs and talked about the ideas. Later we enjoyed the story. Both my 3 year old and 6 year old stayed attentive throughout, which is a feat! My 6 year old was very engrossed in the fantasy land of Janer. He was also impressed it was written by a 16 year old. Next we colored the pictures and talked about the story. We then traced 2 of the cut outs and wrote words on them. For younger children, the added benefit of practicing with scissors, adds small motor practice. We can go back to this product and produce more cut outs and maybe even string together the finished ones for each child creating a reminder. The CD will be a staple in our household. Its one of those that adds harmony to the environment when you want to downshift from that wild energy! It would be great to product more perfect day boxes maybe by theme. Possible one for grattitude, joy, accomplishment and other could be enjoyed. Great idea. We really enjoyed sharing it with our kids!
Buy this product at:
As an Amazon Associate we earn from qualifying purchases.