Academics' Choice Award™ Winner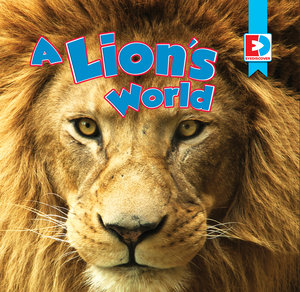 A Lion's World
Ages: 5 - 7
Price: $19.99
Type: Book, Audio
By
Weigl Publishers Inc.
Description
Did you know that a lion's roar can be heard from 5 miles away? A lion may sleep for 20 hours each day. Discover more about this king of beasts in A Lion's World, part of the EyeDiscover series.

EYEDISCOVER is an exciting fusion of print, video, and audio, designed to engage children at the kindergarten to grade 2 levels in a fresh new way. Each optic readalong in this collection pairs the tactile experience of a printed book with interactive online content that truly brings each page to life.

Review Highlights:
My older boys, ages almost 3 and 5, have really enjoyed reading and looking at the pictures in A Lion's World. It's a solid non-fiction beginning reader book full of "cool" kid-friendly facts - great for Kindergarten prep and classroom use.
I liked that the book was a hardcover, and there was the option to view it online. I also liked that there were quite a few facts listed in the back of the book.
We loved the imagery and the simple verbiage, making it a great early reader. The infographic in A Lion's World was also very interesting.
We loved the book!
Buy this product at:
As an Amazon Associate we earn from qualifying purchases.