Academics' Choice Award™ Winner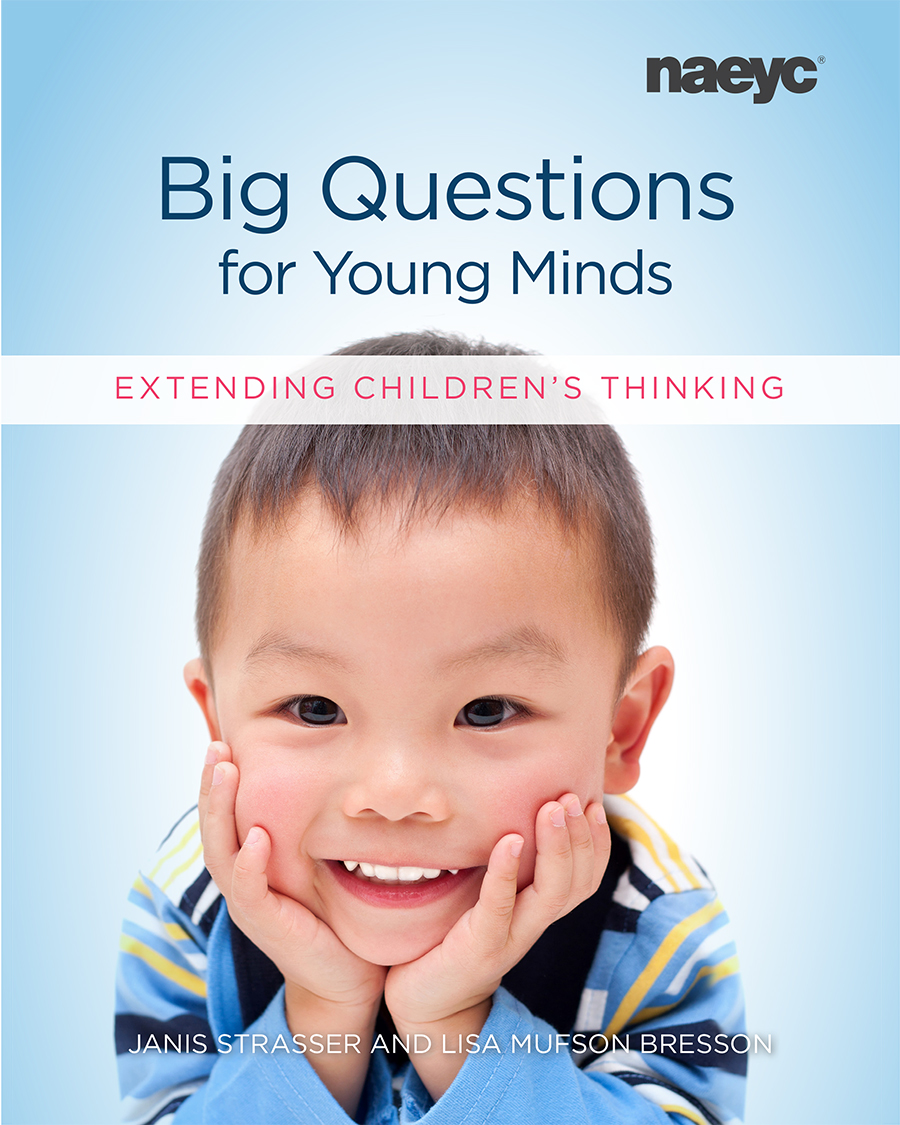 Big Questions for Young Minds: Extending Children's Thinking
Ages: 3 - 6
Price: $30.00
Type: Book
By
National Association for the Education of Young Children (NAEYC)
Description
Learn how to weave high-level questions into your day-to-day teaching practices. Packed with hands-on guidance for scaffolding children's learning and promoting a deeper understanding in a variety of contexts, this is a critical resource for early childhood professionals working with children ages 3 through 6.







Review Highlights:
Big Questions for Young Minds teaches the reader the utmost importance of listening, questioning, and decision making while working with ages 3-6. This book should be required for all ECE students as well as available for parents in libraries and daycare centers. As an educator and parent for many years, I've learned a lot and this book validates what I've been doing for all ages: listen carefully, and practice Bloom's Taxonomy!
I love how the authors bring up subtle yet key elements in early play and teaching. It is so important for a teacher to play with the young ones as they teach. When an educator, even in elementary school, walks into a game or imaginary situation, they should listen and adapt to this environment. If kids are in the zone, a lot of times they will let you in, you just need to be subtle, intuitive and creative as you instill higher thinking skills.
I can't say enough good things about this book. The authors have obviously done their research as well as spent time in the classroom. Big Questions for Young Minds explains and demonstrates how critical thinking opportunities in areas such as dramatic play, blocks, math, writing, art, and read-aloud are always available for teachers and adults to expand a child's thinking. Excellent book.
The skills learned were all based around Blooms Taxonomy and different classifications of thinking. I really liked the look and feel of the book itself. The images were beautiful and the methodology sound. With that said, I loved the whole book. I believe it should be a must read for all students in ECE courses.
It was very insightful and full of good ideas. If you are looking for ways to help develop your child's thinking skills, this is the book! Although it seems like it would be used in a teaching program, it taught me about how important it is to ask better questions. Why you ask? Because it will help your child become a better thinker!
Buy this product at:
As an Amazon Associate we earn from qualifying purchases.