Academics' Choice Award™ Winner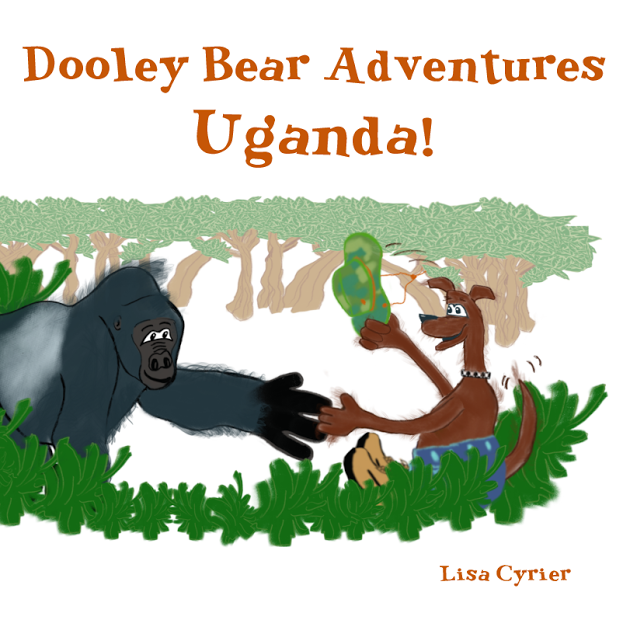 Dooley Bear Adventures - Uganda!
Ages: 1 - 5
Price: $9.99
Type: Book
By
Dooley Bear Ventures, LLC
Description
Dooley Bear Adventures - Uganda! is a children's picture book that includes online parent handbooks to promote critical thinking and preschool language concepts. In this book of the Dooley Bear Adventures series, Dooley Bear travels to Uganda. He meets Bo the buffalo who takes him on a tour of his country. Dooley Bear meets a troop of mountain gorillas, tries to ride a wooden bike, plays a shaker with the Batwa pygmies and eats traditional Ugandan food.

Written by Lisa Cyrier, a speech language pathologist, the Dooley Bear Adventures series is more than just a collection of books, it's an educational journey. Each book has an online parent handbook that contains questions to engage children, as well as teach and reinforce preschool language concepts. The handbooks can be viewed at our website: www.DooleyBear.com

This product is the combination of a book and our website which features the parent handbooks that list questions to promote critical thinking. Our website also provides helpful tips for parents as well as fun ways to track which books have been read in the series. On our website, families can create passports as well as map where they have traveled with Dooley Bear. We also have an app that allows famlies to access the parent handbooks on the go, as well as create passports.

Dooley Bear Adventures not only encourages and enhances language development, it also introduces children and their families to new cities, states and countries. Join Dooley Bear on his adventures around the world, while promoting preschool language skills!


Review Highlights:
Dooley Bear Adventures - Uganda! takes the parent and child on a mind-building journey as it teaches preschool language concepts, introduces children to new places, cultures, and promotes reflective and independent thinking. The story specific questions in the parent handbook enhance the learning and help children understand the logical connections between the words, images, and ideas. We highly recommend this book and series.
Simply fantastic! My kids loved it.
We loved the original story and hand drawn illustrations, but we loved the parent handbook even more. What a fantastic concept! Teach parents how to engage their children with questioning strategies that enhance the learning while reading a story. Simply brilliant!
Buy this product at:
As an Amazon Associate we earn from qualifying purchases.