Academics' Choice Award™ Winner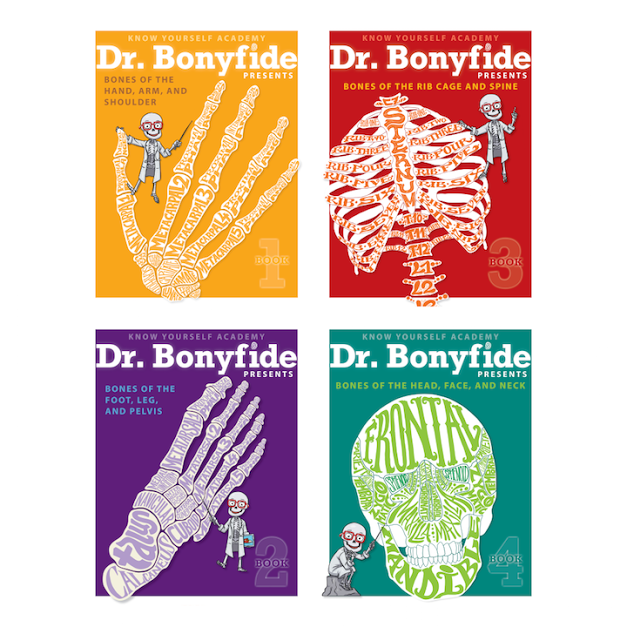 Dr. Bonyfide Presents the Bones of the Human Body
Ages: 7 - 12
Price: $18.45 each ($59.00 for series)
Type: Book
By
Know Yourself
Description
Dr. Bonyfide presents four colorful anatomy books designed to take young learners through a whimsical, step-by-step journey to learn the parts, positions, purposes and pronunciations of the bones of the human body. Our goal at Know Yourself with this set of books is to provide kids essential functional knowledge of their bodies, with the ultimate goal to inspire self-confidence from the inside out.


Review Highlights:
These books are a wonderful introduction to the human anatomy. They develop self-examination and reflection. My children enjoyed the activities and fun facts. The pictures and illustrations are great too. The Dr. Bonyfide character is clever and helped increase engagement.
Buy this product at:
As an Amazon Associate we earn from qualifying purchases.