Academics' Choice Award™ Winner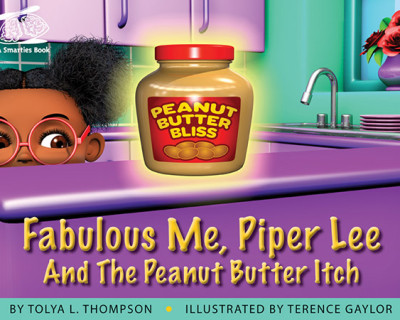 Fabulous Me, Piper Lee and The Peanut Butter Itch
Ages: 5 - 9
Price: $16.95
Type: Book
By
Savor Publishing House, Inc.
Description
Piper Lee struggles to resist the temptation of eating peanut butter even though she knows she is allergic to peanuts. The itch to taste, and the total body itch that follows, provide an unforgettable lesson on food allergies.

Review Highlights:
"Fabulous Me, Piper Lee" is a wonderful book meant to educate children about food allergies. So many children these days have allergies and it is so helpful to have children's books published that address this issue. I think after reading this book children will be able to offer empathy to others that have a food allergy. I think it'd be great if this author wrote another book about kids that are gluten-free.
The book really helps children develop empathy, a essential component of critical thinking. The ability to understand the viewpoints and reasoning of others by imaginatively putting oneself in their place is a fundamental life-long skill that is covered well by this book. I also really loved the illustrations and message.
Buy this product at:
As an Amazon Associate we earn from qualifying purchases.