Academics' Choice Award™ Winner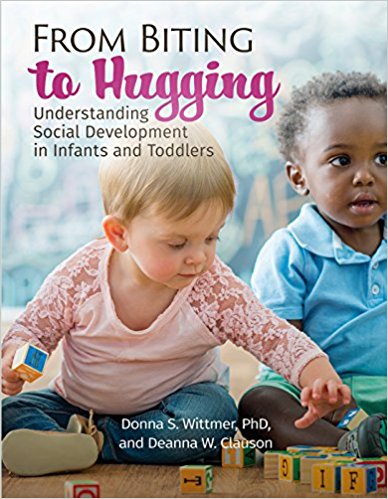 From Biting to Hugging: Understanding Social Development in Infants and Toddlers
Ages: 18 and up
Price: $19.95
Type: Book
By
Gryphon House, Inc.
Description
With the increase in both parents working outside the home during the last two decades, infants and toddlers are spending more time together in infant/toddler programs and family child-care homes. From Biting to Hugging will give you effective strategies to help you take advantage of this peer time.

- Enhance the quality of peer experiences in infant/toddler group settings
- Create responsive adult-child relationships and environments
- Encourage positive social emotional development and learning
- Teach infants and toddlers how to be in healthy, enjoyable relationships
- Learn strategies for gently handling challenging behaviors


Review Highlights:
This book is a must-read for anyone interested in learning more about the social/emotional dynamics of infants and toddlers. The book is not too academic in its approach, pretty accessible for most readers, yet based on years of research by highly qualified authors.
When I got the book, I went directly to the portion of the book that addresses the grabbing and the "mine" behaviors that happens so often in social settings. Peer Conflicts - Struggles and Learning opens with the classic scenario that involves one 14-month-old taking another's toy. The author then theorizes about the importance of conflict and how to deal with it. Then there are details in types of conflict that all parents and teachers run into at this age. So much good information throughout this book!
I'd highly recommend this book if you are looking for an in-depth analysis of infant and toddler social/emotional development, what it looks like, and how to help direct it.
Buy this product at:
As an Amazon Associate we earn from qualifying purchases.