Academics' Choice Award™ Winner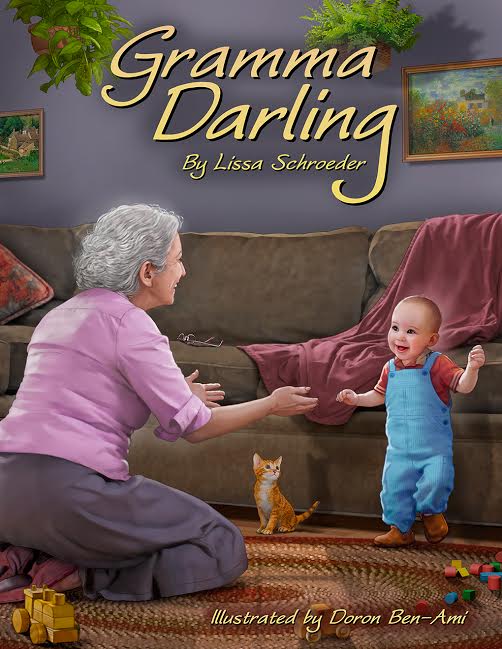 Gramma Darling
Ages: 4 and up
Price: $21.95
Type: Book
By
Outskirts Press
Description
Beautifully written and stunningly illustrated, this delightful book for children, parents, and grandparents paints a nostalgic picture of unhurried summer days at a dear grandmother's house. Seen and felt through the eyes of a child, every discovery is full of innocence and wonder; from an attic brimming with treasures to running through the fields at twilight catching fireflies. You will laugh and remember your own childhood and feel as though you are there sharing in all the small adventures of her little world; the baby birds, the gardening, the stormy days, and bedtime baths. And through it all, in the background, is Gramma Darling and her laughter. You sense the atmosphere of nurturing, protection, and worth that she provides; and far more importantly, you get a glimpse into the wisdom of a woman whose genuine genius for simply loving, inspires wholehearted lifetime devotion. It will leave you uplifted and looking for ways to spend quality time with the little ones in your own life.


Review Highlights:
Beautifully illustrated, Gramma Darling is a story about the connection between the author and her grandmother during childhood. The setting of the story is richly developed and describes both place and season of life very clearly. Parents and educators would appreciate the detail that the author uses and this book could easily be an exemplar when talking about descriptive language.
Reading this book together, we were able to work on literacy skills, reading, and reading comprehension. They compared the activities that Gramma Darling does with her grandchildren to what they do with their grandmothers. They have three grandmother's that are active in their life and each of them contribute fun activities the way Gramma Darling does. It was interesting seeing such a touching and real story of a relationship between a grandmother and her grandchildren in book form. It actually reminded me a lot of my grandmother growing up, so it was a nostalgic feeling.
I loved that the story was based on real life experiences. I loved that the illustrations were so realistic. My children loved the illustrations and asked why more books aren't drawn like that. We all loved how the books made us want to visit our grandmother's after reading it.
As a speech-language pathologist, Gramma Darling could be used to enhance the communication skills for descriptive language and setting development in written text. As a parent, Gramma Darling would make a nice gift book for a first-time grandparent. Gramma Darling is a beautifully illustrated book, full of lifelike depictions of children exploring the world of a grandmother's house. The description of place, or setting, was well developed.
Buy this product at:
As an Amazon Associate we earn from qualifying purchases.