Academics' Choice Award™ Winner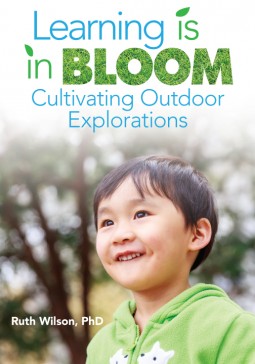 Learning Is in Bloom: Cultivating Outdoor Explorations
Ages: 16 and up (Adults)
Price: $19.95
Type: Book
By
Gryphon House, Inc.
Description
The movement to connect young children with nature continues to grow, as more parents and educators become passionate about bringing learning outdoors and letting children explore outside the bounds of traditional lessons. In the full-color Learning Is in Bloom, teachers and caregivers will find 40 hands-on activities effective in engaging young children in investigating nature, both indoors and outdoors, on the school grounds, and on excursions around the neighborhood. Through fostering a love of nature, the activities promote all areas of early childhood education and development.




Review Highlights:
This book teaches the parent and children to hone their observation skills. It also teaches children about the planet that we share through neat activities such as building habitats with Legos or other building materials.
The book was well designed, with a lot of great information and ideas to make outside exploration fun and easy. I am not an outdoorsy person (too many bugs) so the many resources contained within the book are a bonus for me. There are so many ways to make the outdoors memorable and fun.
Loved it!
I think that this is a great book and I plan to use it throughout my son's school year. The book is colorful and engaging. I can't wait to begin our nature adventures.
Buy this product at:
As an Amazon Associate we earn from qualifying purchases.