Academics' Choice Award™ Winner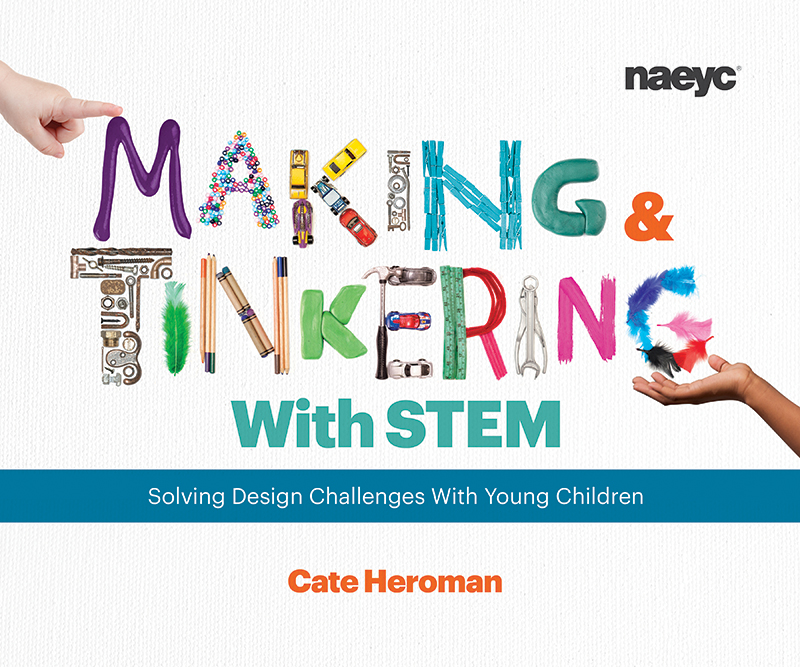 Making and Tinkering With STEM: Solving Design Challenges With Young Children
Ages: 3 - 8
Price: $25.00
Type: Book
By
National Association for the Education of Young Children (NAEYC)
Description
A fun, accessible approach to the maker movement! With 25 classroom-ready engineering design challenges inspired by children's favorite books, educators can seamlessly integrate making and tinkering and STEM concepts (science, technology, engineering, and mathematics) in preschool through third grade classrooms.

Review Highlights:
This book teaches teachers how to instruct young children to learn through tinkering and making projects. I like that the science behind making and tinkering is given. Very detailed instructions are given on everything from setting up, to getting parent involvement. Example supply lists are provided. The projects are well-described, and tons of questions are given to prompt kids to learn even more. I also love that the challenges are based off of books! This book is really well done, and gives teachers everything they need to start making with their students.
I liked that the book is in an easy to understand format. It contains 25 design challenges for engineering. I love that it suggests materials for a makerspace. It also includes a template for students to create their own design challenge. For the teacher, it includes a list of 25 books to use with STEM. The book teaches designing, building, hands-on learning, problem-solving, critical thinking, and more. It includes questions and ideas to help students expand their critical thinking and problem-solving skills.
Now this is an excellent product!
Buy this product at:
As an Amazon Associate we earn from qualifying purchases.