Academics' Choice Award™ Winner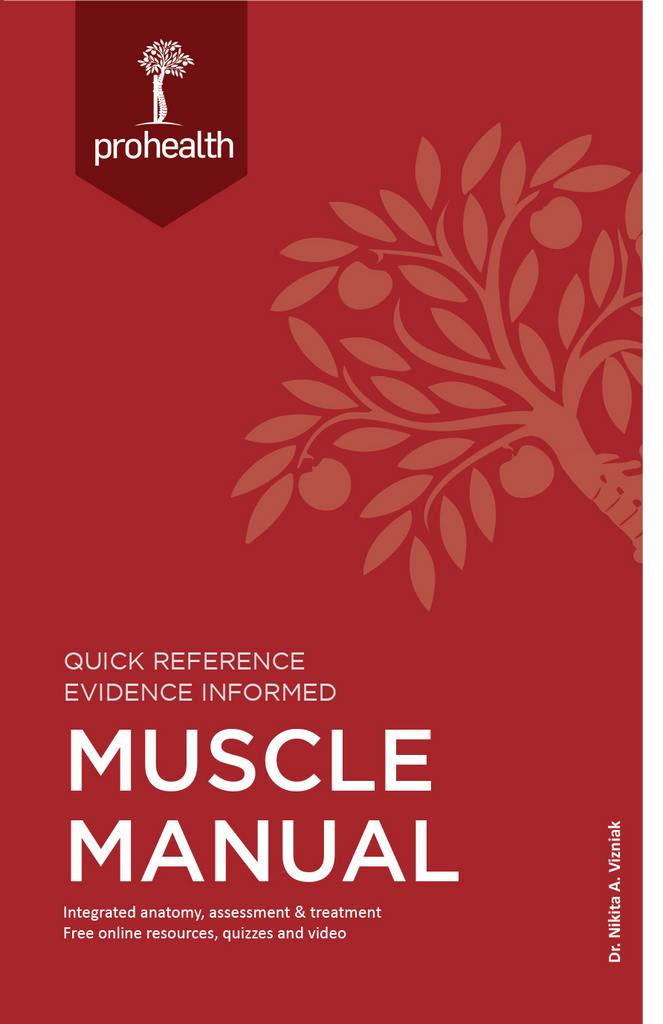 Muscle Manual
Ages: 18 and up
Price: $39.95
Type: Book
By
Professional Health Systems
Description
The Clinical Consultant Muscle Manual is designed as a quick reference guide for health care students, therapist, practitioners, doctors & instructors, and as a companion to the Physical Assessment Manual & the Conditions Manual.

This text bridges the gap between classroom education and practical clinical application. It contains current, easily accessible information on topics including musculoskeletal anatomy, anatomical variation, kinesiology, muscle testing, palpation, osteology, biomechanics, trigger point referral patterns, peripheral neurology, differential diagnosis, treatment techniques and much more.

In addition, this text is a valuable study guide for students, therapists and doctors preparing for board exams, oral practical exams, objective structured clinical examinations (OSCE) and many other licensure examinations.
• 432 pages with over 2000 Illustrations & Images
• Free Web-based Video, Image & Testing Resources
• Multidisciplinary Peer Reviewed (DC, DO, MD, ND, PhD, PT, RMT, RN)
• Pocket-Sized & Portable
• A Must-Have for Classroom & General Practice

Review Highlights:
Skills learned by a formal use of this manual would include a meticulous discernment of the anatomy of the muscular system, proficient clinical examination techniques for clinical diagnosis of injuries and other pathologies pertaining to a particular muscular group or part of the body. The manual enforces a development of a comprehensive understanding of the functional and medical overview of the muscular system. The book also elucidates techniques in Chirapsia or hand massaging using good visual illustrations.
The illustrative account of the origin, insertion, action and neurovascular supply of each and every muscle in the context of their function and relation to the rest the body. Clinically relevant information with photographic illustrations of clinical examination and the assessment of muscle function. Bullet point presentation of clinically relevant information for quick reference gives a sharp viewpoint.
The manual presents an extensive account of the clinical anatomy of the muscular system, a good quick reference manual for health care providers including nurses, nurse practitioners, medical assistants, physician assistants, massage practice, chiropractors and residents. Provides easy access to clinical anatomic points with vivid photographic explanation for a smart guidance in mastering palpation skills and a keen clinical assessment of muscle afflictions.
Buy this product at:
As an Amazon Associate we earn from qualifying purchases.