Academics' Choice Award™ Winner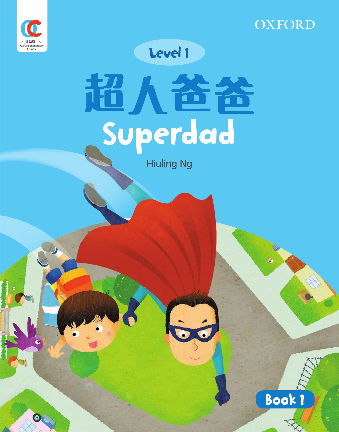 Oxford Elementary Chinese (OEC)
Ages: 6 - 12
Price: $50 per year
Type: Book, eBook
By
Oxford University Press (China) Ltd.
Description
Oxford Elementary Chinese (OEC) is a four-level series designed especially for young learners to learn Chinese as a foreign language. Using a communicative approach based on engaging stories and activities, the series enables learners to build strong listening and speaking skills. It also helps them develop an interest in reading, writing and different cultures.

E-books are available for both teachers and students. A wide range of interactive features are designed for OEC e-books:
- Animation of the story
- Karaoke reading of the story
- On-page reading of new words, daily expression
- Animation of Chinese character stroke orders
- Colored pens for drawing
- Recording of listening activities, games, songs, chants
- Auto-marking
- Student-teacher interaction via documents upload


Review Highlights:
We learned a lot Chinese! This is a quality product both for school and home-use.
There is both fictional and non-fictional content so both sides of the brain are engaged. We don't just learn the language, we learn about the culture as well. The themes for each level are engaging and practical, so it is easy to put into practice what we learn right away - by using the words we've learned in our daily interactions with each other.
I like the graphics and design of the app / ebook. Because they are so pleasing, it is enjoyable to use the app. The progression of the lessons and the practice sessions is perfect so that we feel a sense of accomplishment, as well as a desire to keep practicing and working to achieve more.
Buy this product at:
As an Amazon Associate we earn from qualifying purchases.